Welcome to the Giveaway for a $150 Gift Card to Kelka Jewelry!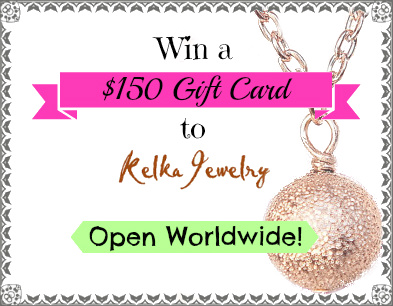 Keren from Kelka Jewelry wants to give one of YOU lucky winners a $150 Gift Card to use on her beautiful jewelry items! You can even use the gift card to get one one of her stunning gold or silver pieces. Just take a look at her store and you'll see why it's well worth participating! You can also read a review on her jewelry here.
Hosted by: International Giveaways, Home Life Abroad, and All the Frugal Ladies

Giveaway expires 10/31 and is open to all worldwide!
Please note that by participating, your email may be added to the host's or sponsor's email subscription. You may unsubscribe if you wish!