Time for a personal post! Woot. 🙂 I think it's fun to see the person behind a site – I know I love it when I see my fave bloggers give a bit of insight into their lives. In the past, I've written about gifts I've given my (former) boyfriend, and if you've been here long enough, you may remember my post on the river flooding by my street. Eek!
This time around I wanted to share one of my most loved hobbies – paper cutting. I discovered paper cutting a few years back during summer camp. An artist came to show us the gorgeous paper cut art he creates and gave us a chance to take part. I was hooked!
If you're interested in paper cutting – there's very little material that you need. The first is of course, paper! I buy mine in a craft store. You want slightly thick paper (thicker than computer printer paper) but not too thick that you'll damage your hand applying pressure cutting. The second thing is obviously, the paper cutter. You want a good, stable one that is sharp and will cut easily. And then finally, you want a good picture frame to display the paper cut art. I get mine for discount at WholesalePosterFrames.com and I got the paper cutter in bulk at AliExpress for $1 a piece. So really, between paper, a paper cutter, and a frame = cheap. Inexpensive hobby indeed!
To find the designs you will cut, you can either draw one yourself, or you can find some online to print out. Silhouettes look great when cut, patterns can be gorgeous and I particularly love tree drawings. Some people come up with amazing designs that really astound me. My fave are the silhouette black designs that are placed between two glass panes in a shadow box frame. I think it looks surreal.
Dream Paper Cut is one of my favorites. I noticed that they use vector stock images to create their paper cut designs – which is a great idea. I love how they frame their pieces! I think it's add a touch of magic to the design.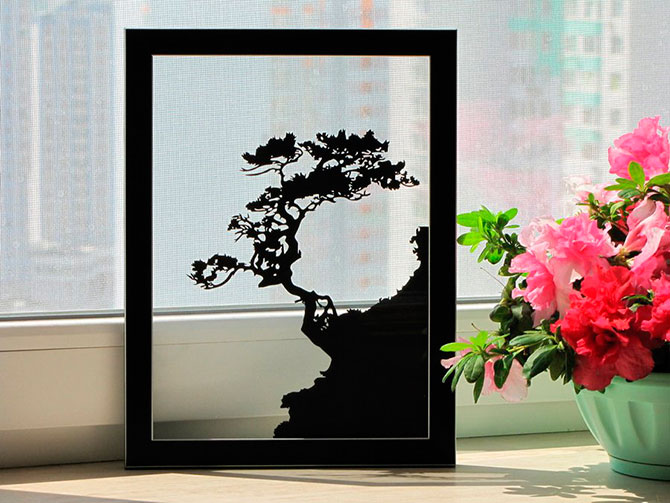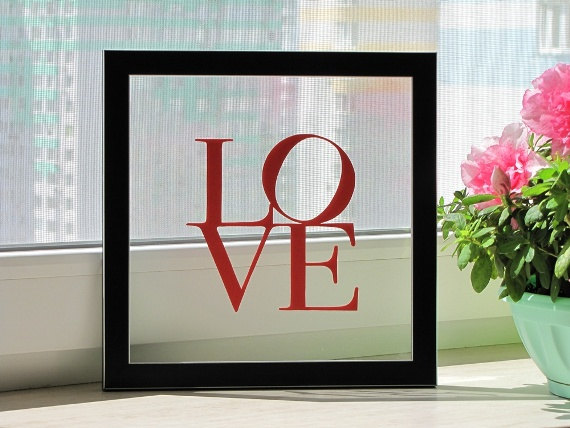 THIS is dedication to the art! From PapercutArt.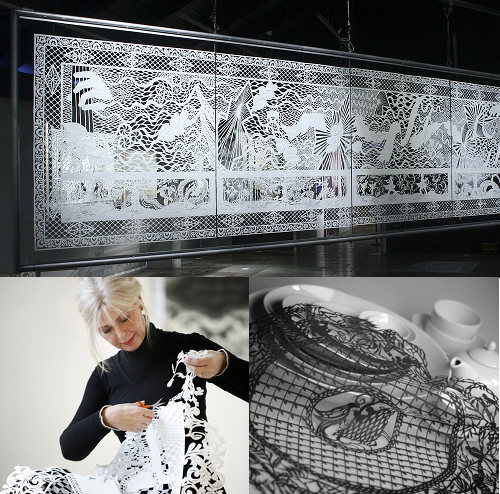 Using a shadow box frame can allow you to place the paper cuts in different levels, creating a fun 3D effect, from BirdMafia.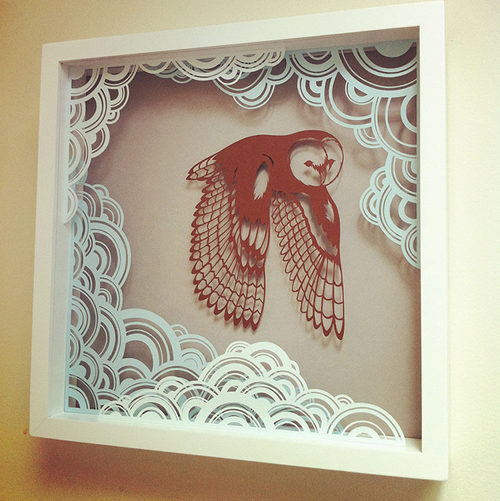 If you want to see more gorgeous paper cut designs, check out the list here.