My fascination for winning things started very young… back in the pre-internet days, I used to watch television shows and look through the newspapers for competitions and giveaways. I also used to attend bingos and buy a stack of bingo cards, also reducing the average age of attendees by about 20 years on my very own. I was such an avid competitor, that I used to win BIGTIME but I was severely underage (at most I was about 10-12 years old) so I would give my parents' names to get the prizes.
Among the many things I have won are:
A 3-couch living room set
2 laptops
1 television
Money (cash, checks, paypal)
Swarovski crystals
Books
Kitchen appliances
Food
Gift cards
Clothes
Hotel stays
Veterinary services (saved me hundreds of dollars)
Meals
Paintings
Makeup
Random miscellaneous prizes!
I was even on a game show once. I entered the game show's raffle so many times, that I knocked the competition out of the water and my name was picked as the final contestant. Of course, me being 12 years old…they weren't going to let me on the show on my own. So my dad came with me while my mom 'assisted' live through the phone. The funny thing is: the model from the show actually told me beforehand what to pick so I would win all the prizes (that lady had a heart of gold or she just really hated her job and wanted to screw them over).
AND WIN I DID. EVERYTHING. EVERY SINGLE PRIZE THE SHOW HAD TO OFFER. I was the first grand prize winner ever on the show.  At 12 years old!
Long gone are the days of those type of competitions… now the giveaway and competition scene has changed, but I still do well when I put some effort into it.
These are the ways I'm winning goodies now:
Obviously, Giveaways

There are sooooo many giveaways out there, even those open internationally. We get overwhelmed with the amount and can only add a portion to the listing. They are becoming more competitive and harder to win due to participation numbers, but there's still a chance to win them, especially if you take part in as many entries as possible. Both my head volunteer and I win giveaways here & there (she wins more than me!).
Country-based Facebook Contests


The awesome thing about Facebook contests is that you can find contests from your own country, and those are usually less popular and thus have less participants.
I went a little nutty with it… first, I created a new Facebook profile. Then, I started liking pages from companies in my country LIKE CRAZY. I must have reached 1000 easy… anytime I liked a page, it would recommend 10 more and so I kept at it until I had liked all sorts of hotels, restaurants, companies, products, stores, clothing brands, etc. – all from the country where I reside.
Then, I searched for keywords in the Facebook search bar, so it would show me posts from my liked pages that contained those keywords. I bookmarked those searches, and I check them every so often to find new contests.
I have won TONS of things this way… sometimes I find contests that have less than 10 participants and I blow it out of the water with my entry!
This is the search URL for keywords. Just change the keyword in red and you will get relevant search results from pages' posts:
https://www.facebook.com/search/str/win/keywords_top
These keywords work out well for me:
win
contest
giveaway
giving%20away
Unfortunately, this search URL gives you the most popular results, not the latest, so if anyone can figure out how to search by "most recent" posts with keywords – tell me in a comment!
Online Games
To each his own when it comes to gambling, but as I mentioned, I've been into bingo since I was a little kid. And when I did bingo, I didn't take it easy. I could handle at least 10 bingo cards at a time per game as a youngin' and today I can handle more. Some of my best prizes were won on national bingo games, although I never won the ultimate prize: a vacation.
My grandpa also started teaching me poker when I was about 5 years old, so I grew up playing it and I have a naturally mathematical and strategic mind (I actually have a BA degree in strategy). I've been playing online bingo for a few years and although I don't do it on any pro level, I've won some prizes and money!
I just don't recommend you get into it unless (a) you are very good at the particular game and (b) you know when to give yourself a break and quit playing. Gambling is no joke… don't do it unless you know what you're getting yourself involved in.
Twitter Parties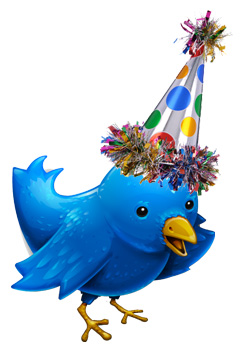 Honestly, I'm quite bad at these because I'm Twitter-ignorant. However, I participated in ONE Twitter party once and won a $100 gift card just like that… All I had to do was tweet something that was mentioned on a webinar that I was watching at the time and kapow – money. It was so easy that I felt like I was missing out on some amazing opportunities to win more goodies in Twitter parties, but alas, I have yet to take myself up on finding and participating in more. You can take a look at this good resource to learn more about how they work.

Where else are you winning money and prizes? Tell us below if you have any great tips!