About me
Hello, Shalom, Hola, Ciao, Ahalan, Salut, Привет, Mabuhay, Selamat siang, 你好 and welcome to my blog – International Giveaways, your source for free giveaways open worldwide.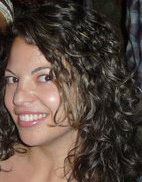 My name is Ronnie and I'm an online giveaways lover. I'm the creator of this site and I personally review all products sponsored on this website.
<– This is me!
I wanted to provide a blog where online giveaways and international contests could be easily found and promoted to people all around the world. I understand how frustrating it is to find an online contest for a great product and then see that it is closed to one or two countries, but with International Giveaways around, that shouldn't be a problem anymore.
I love reviewing and discovering interesting, new products and stores, whether they are jewelry, clothes, accessories, beauty products, tech gadgets or just about anything interesting!
I work, party, and love to dance. There's never a moment when there's music playing and I'm not dancing. I'm also a former military girl but now I'm a free civilian and I'm taking advantage of that freedom.  I have to make up for lost time.
I'm happy to receive any feedback on the blog – good or bad.  And if you're looking into sponsoring a review and/or giveaway, remember that this is a PR friendly blog and I love to review products!
Contact me either by filling out this form or writing me an e-mail.