If you have been following the site for the past few years, you'll know that I love wall decals. They add a simple touch of beauty to an otherwise plain wall, and I have always liked the unending variety of designs and colors.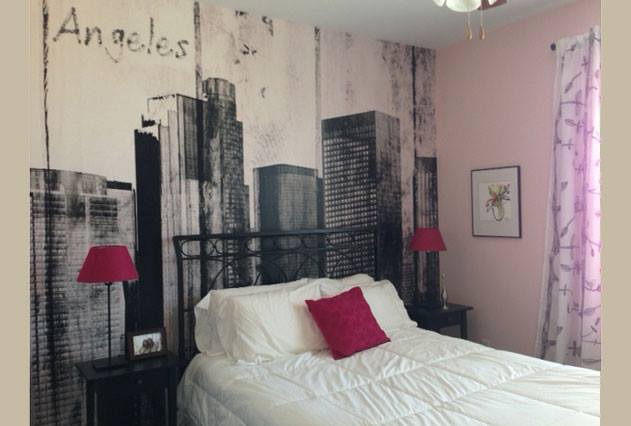 Magic Murals is one of the great companies that sells these beautiful decals, and they're having a promotion RIGHT now to welcome the warm weather of Spring. Just use the coupon code: FRESH10 and you will get 10% off your purchase + free shipping.  (Until Apr. 10) Plus, their panoramic murals are going for $39+ free shipping. They have options for all types of areas (office, home, etc) and you can personalize your own as well!
Enjoy your wall decals from Magic Murals and freshen up your space.
This post was created in partnership with eAccountable. All opinions are my own.
With the economy in hardship, people are finding their paychecks are smaller, prices for goods are higher, and that putting money away into savings is harder and harder. Saving money sounds like a great idea and it is a great idea if you can do it. But when you start your mission of saving money, it is often tougher than you initially think.  Bills seem to always pile up, unexpected expenses happen, and before you know it your savings account is dwindling fast.
We've compiled some unique ways to save money and it doesn't necessarily mean you have to sacrifice by cutting back or clipping coupons.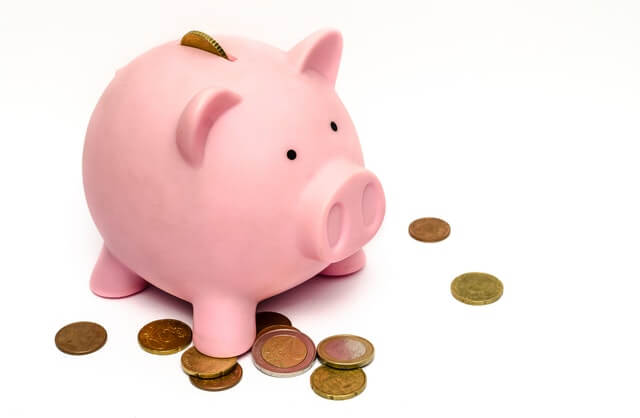 1) Find cheaper health insurance:
Health insurance is usually expensive and can be a big hit on your budget – especially if you have a family to take care of. So, if you're looking for a way to save money every month and see a big savings at the end of the year, start shopping around for a new health insurance plan. It doesn't matter if you're looking for individual health insurance or family health insurance, there are a lot of options out there that can save you money and give you the same amount of coverage and protection. I've have had good experiences with Freedom Health Insurance, and recommend them if you're on the market for affordable & quality health insurance. Just make sure that when you are looking for a more inexpensive option, that you don't sacrifice your quality of care.  It's important that you are covered in the event of an emergency and that your policy includes everything that you deem as a "must-have."
In addition, make sure that you stay healthy by eating well, exercising, and keeping current on regular doctor visits and checkups. If you're healthy, you won't need to tap into the resources of your health care plan as often as you would if you were sick or unhealthy all the time.
2) Shop quickly with a list: 
If you've made the decision to stop eating out at restaurants so much, then you'll need to factor in how much you can spend for groceries per month and stick to it.  But when you walk into the store, there are multiple displays that are meant to catch your eye and cause you to buy on impulse.  So instead, shop at times when you know you're in a hurry.  Do you have only 20 minutes before you have to pick up the kids from school?  Maybe you're on your lunch hour from work and know you have to be back in a short time.  Grab your watch and start shopping. The shorter amount of time you have, the greater chance you have to stick to your list, while getting in and out of there without extras that weren't on your list.
3) Make as much as you can! 
Things like laundry soap, dishwasher detergent, alcoholic beverages, cosmetics, or other cleaning supplies all cost a lot and can really cut into your grocery allowance each month.  There are recipes everywhere online for these items, and can be a big savings once you make them in bulk.  In addition, instead of buying beer and wine at the stores, which are marked up significantly for profit, brewing and bottling your own alcoholic beverages is easier and more inexpensive than you might think – and it's fun!
Saving money is a smart thing to do – it gives you a cushion in case something unexpected happens and it teaches your children the value of saving, rather than continually spending.  In addition, saving for things like vacations, college educations, or retirement are also important parts of managing your money wisely.
Ready, set, save!
In appreciation to everyone who has made the giveaway a success, BlazeVideo has decided to GIFT all International Giveaways followers with a license to their software.
No giveaway, no contest! You get the software you want FOR FREE!
Getting the software is easy – just do what's marked below and you will get an email with your free, non-expiring license code and more information.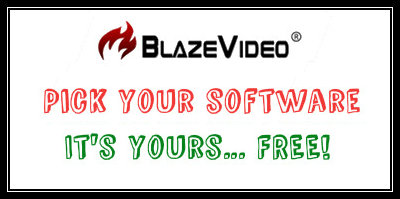 What do your walls say about you?
Beautiful interior design is not an easy task – it requires an eye for color, design and spacing.  It might even take a professional who's taken a few years of coursework to understand how all those concepts work together to create a beautiful space.
That's why I absolutely love the elegance and beauty that Trading Phrases' vinyl decals can bring to a space – and so simply too!  They are so well designed and elegant that with a simple 10 minutes of installing, you can change the entire look of a room.
They have over 1400 designs (that's right – over 1400!!!), 62 colors options, and various different sizes – that means that there's no way you can' t find something great to spice up your space. Plus, you can also order a personalized vinyl decal – they'll work with you so you can get that vinyl decal you need! They can even make custom quotes for you.  Pick the wording, font, size and color and magic – you've got just want you wanted.
The decals also are very versatile – they can be used on walls, tiles, mirrors, glass, furniture, doors and floors – so you can add that elegant touch to almost any solid surface you want!
I had the good fortune to review one of their products and I only have positive things to say about it! First, the quality is top notch.  That vinyl decal is going to last a long time and if I ever choose to take it down (which I won't!) it's easily removable and leaves no trace of having ever been up there.  The color is vivid, the design is beautiful and the packaging it was sent in was great – everything arrived in perfect state.  The order also came, as a surprise to me, with a practice piece to test the surface (super useful!), a promotional design (so pretty!), installation instructions, and a handy Chizzler scraper to make installation and removal a breeze.  It was an awesome, full package with everything you may need to place that vinyl decal! And check out what a beauty it is:
See how it adds that extra special touch to the wall? I absolutely love the energy it brought to my room – and there is no quote more fitting for me. I always dance like no one is watching!
Here are a variety of beautiful designs that caught my eye:
CHALKBOARD VINYL DECAL!!!
Want to spice up a room with one of the gorgeous vinyl decals offered by Trading Phrases? Browse their online store, pick a pre-designed decal or even have one customized just for you!
Purchase now and take advantage of this great promotion: for every order, a little dragonfly set will be included! Just look at these cuties:
One lucky winner is getting this beautiful & inspiring vinyl decal for their home
from the wonderful people of
Trading Phrases
!
Color: black
Size: 40" x 24"
***This giveaway is now closed!***
That's it! There's a bunch of opportunities for you to win this beautiful vinyl decal! The winner will be picked through a random number generator and will be contacted through e-mail, so make sure to write your e-mail address in the form. Winner will have 48 hours to respond to winning email before a new winner is chosen.  Best of luck to everyone!
Expiration date: May 17, 2010 at 11:59 pm GMT -4
OPEN WORLDWIDE!
Would you like to sponsor a giveaway on International Giveaways? Just fill out the form
here
or write me an e-mail to internationalgiveaways[at]gmail[dot]com!
Something happened for the first time since I've been hosting giveaways… random.org picked a lucky, lucky number as the winner of this giveaway but the winner left no way for me to get in touch with her! No e-mail, no contact information, not even a name…. So I had no choice but to pick another winner randomly!
And the lucky winner of the the Sticky Letters Giveaway was….
Sarah C. from Canada!!! Congratulations Sarah!
You'll be getting a vinyl decal of your choice to decorate your home.