Alright guys, you can all breath a sigh of relief. I tried something and it didn't work out.. it happens.
In my quest to monetize the blog, I installed adf.ly on the site. It was supposed to give me money for each view/click on a link. Well, I'm now rich as I made a whopping $0.10 per day from it! Since it ran for 4 days… I made an incredible $0.38!!! A piece of gum is on me today – but only one.
Really thought, it's too much of an annoyance on us all for such little profit.. it won't even cover my hosting costs by the end of the month. So it's gone. Enjoy direct access to the giveaways again. 🙂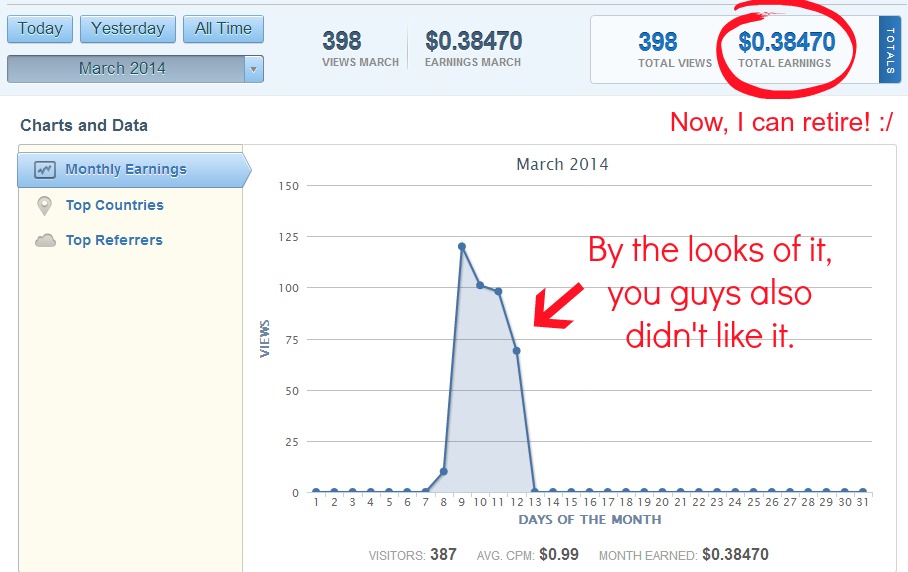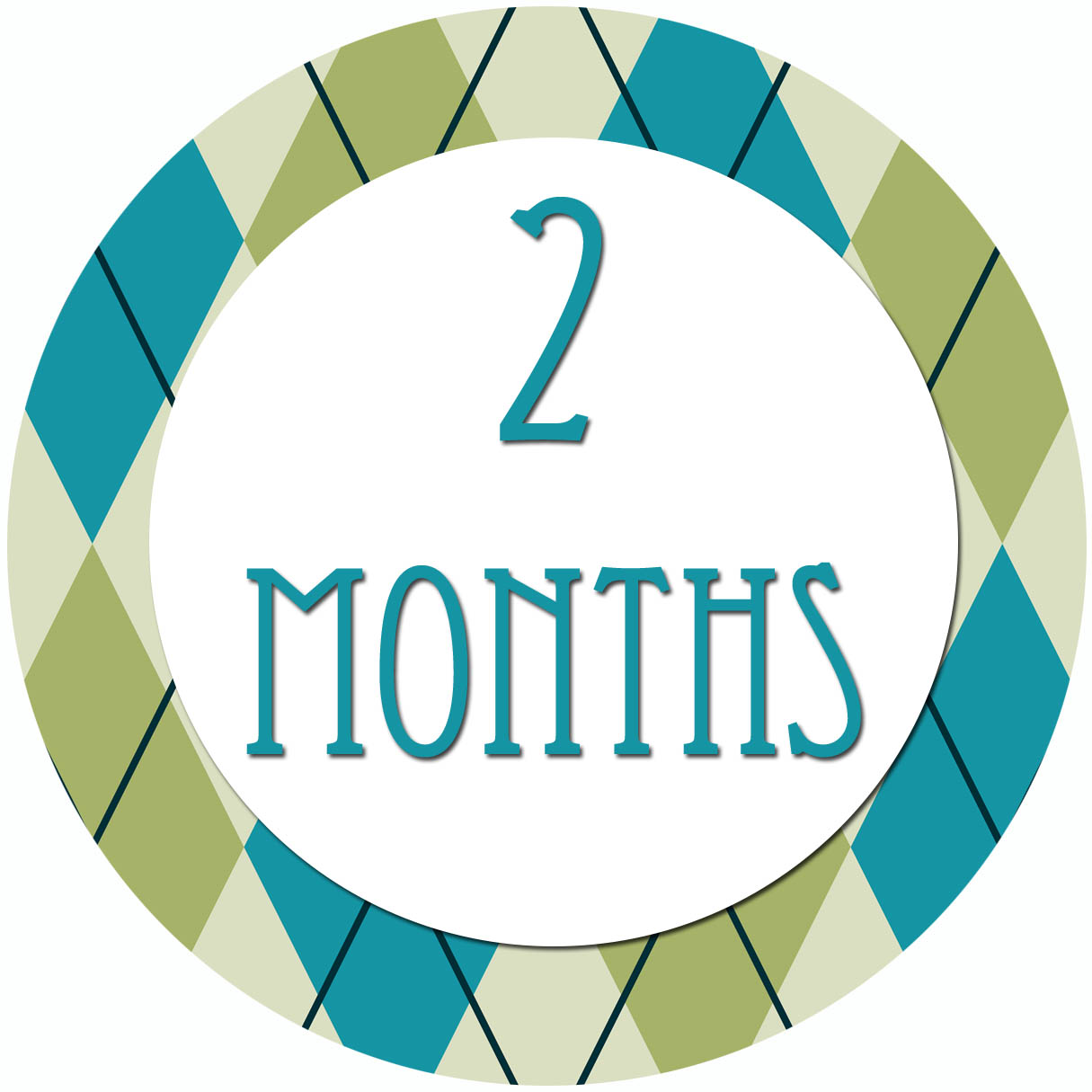 As I mentioned to you all a week ago, I'm trying to monetize the blog. Between server space, domains, tech issues and time spent on the blog, I've spent a lot of money on International Giveaways since 2009.
Unfortunately, I've spent FAR more than I've made and I really want to be able to keep the blog running! ;o(
That being said, these next two months are a trial to try things differently… we'll see what works and what doesn't work as far as monetizing the blog. Checking out the ads on the site always helps and is appreciated!
Please give me feedback during the coming months, whether by sending me an email, commenting here, etc. Let me know what works for you and what doesn't, or if you have any other ideas. Your opinion is valuable to me!
Ronnie
Hi everyone!
I've been a busy little bee lately, trying to figure out how to monetize the blog. International Giveaways has been my baby for years but truth is – it costs more to maintain it than what I earn – far more!
So for starters, you will now see ads on the site.
Please disable ad block on the site if you have it set-up.. it won't be an annoying amount and no pop-ups, I promise! But it's a lot of help if you can actually see the ads.. maybe something interesting will show up, eh? 🙂
If you have any other ideas on how I can monetize the site, please share! Let's all help each other.
Much love and appreciation,
Ronnie <3
Peeps, giveaway lovers and overall awesome followers of the blog:
I am SO proud to present you to my two new blogs – both very different but equally important and loved. 🙂
As much as I enjoy giveaways, this website gives me certain limitations, so I needed to find an 'out' – a way to publish articles and pictures that are not necessarily giveaway or shopping related. It made more sense to create two new websites and keep those irrelevant articles away from here. Please follow my new blogs, post comments, and make recommendations/suggestions – anything goes! Your support is always appreciated and valued.

For those cheapo's in us (I know you're out there! You love to win free goodies… so you definitely like to save money), this blog is a collaboration of mine with two co-workers. We all love to save money, be smart about our spending and our finances, and think of creative ways to save, save, save.

This is the creation of Ave, a fellow giveaway blogger, and myself. We thought it would be fun to create a website about something that we both have in common – we both live abroad from home. And so this website came to be!
It's about all sorts of random things – living abroad, new customs & traditions, TV shows, babies, relationships, recipes, fashion… it's a way for Ave and I to write about whatever is on our mind.
Ave from "Made in Canarias" and I started a new website – Home Life Abroad. It's all about our experiences living abroad, as well as advice,  all sorts of articles, reviews and giveaways, and more!
Please support us and follow the site!

I also just published an article there about my 20 kilo weight-loss (yep! 20 kilos -> 44 pounds).  It's a little odd to post about something so personal, but Home Life Abroad seems like the appropriate place for it… 🙂
Please give the article a read and comment on it! Your support is so appreciated.
With love,
Ronnie