I was so happy when I got a message from Keren from Kelka Jewelry about reviewing her jewelry. Just taking a look at her store was exciting – she has so many gorgeous items up there!
Keren is more than a jeweler, she's an artisan.  Her items are intricate, detailed and very unique.  I can't even imagine the amount of time that she puts into her creations because some of the details are very small.  When I first saw the cuffs, I actually thought that they look very Moroccan – very exotic and cultural. I've never owned a cuff myself so I was quite excited to receive the item for review and try it out.
The packaging was very nice. Keren wrote a sweet, personal message for me that added a special touch to the jewelry.
I loved the cuff – it's flawless. It has these gorgeous patterns of small pressed circles, curls with small open gaps, and a pattern of circles and flowers. It's very comfortable on my wrist and lite in weight. The quality is great; you can tell that she puts a lot of love and perfectionism into her creations.
She also sent me a little surprise gift – a pair of earrings that I mentioned that I liked. <3 I love them, they look amazing on me and they are also rose gold. It's the first rose gold item I own and I love the faint difference of the color with regular gold.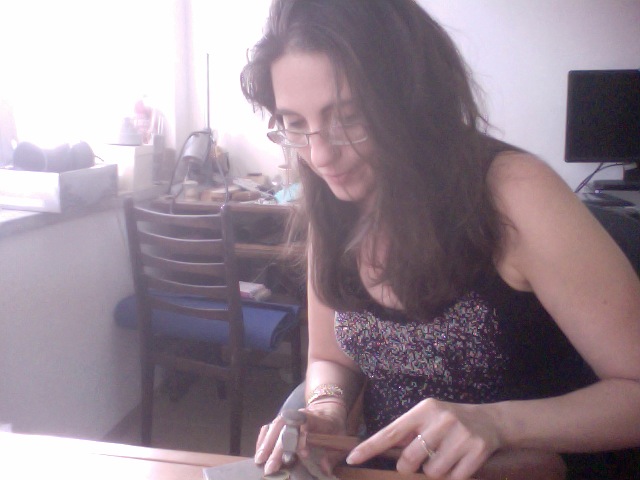 As part of my review, I wore Keren's jewelry out and about and I got a lot of compliments! The cuff is big, so it's a main focus point of notice and very hard to miss. It's comfortable and I really enjoyed the positive reaction I got. I even got a compliment from an Israeli celebrity! (Maybe the next celebrity to feature Keren's jewelry? It's already been worn by Alicia Keys!)
I particularly like her Hebrew Judaica and Kabbalah Jewelry. Having been living in Israel for a few years, I see Judaica items everywhere, but Keren's are quite different and I really appreciate that. I think it's difficult to be original in Judaica and come up with unique pieces but she's done it.
A few of my fave items of hers:
Good news!
Kelka Jewelry is offering one of YOU a prize of a $150 gift card to use on any of her items! Be on the lookout for the giveaway coming soon!
Welcome to the TouchDox $100 Paypal Cash Giveaway
TouchDox wants to offer one of you $100 through Paypal! It's very easy to take part in this giveaway – just join TouchDox and follow the instructions below.
TouchDox is a safe, secure and easy-to-use tool to save all your important documents online. It's like an online safe deposit box, and best of all, completely free! You can check out a review here.
Hosted by: International Giveaways
Our wonderful co-hosts: Thinking Outside the Box, Crunchy Savings, All the Frugal Ladies and Home Life Abroad
Welcome to the BlazeVideo DVD Authoring Giveaway!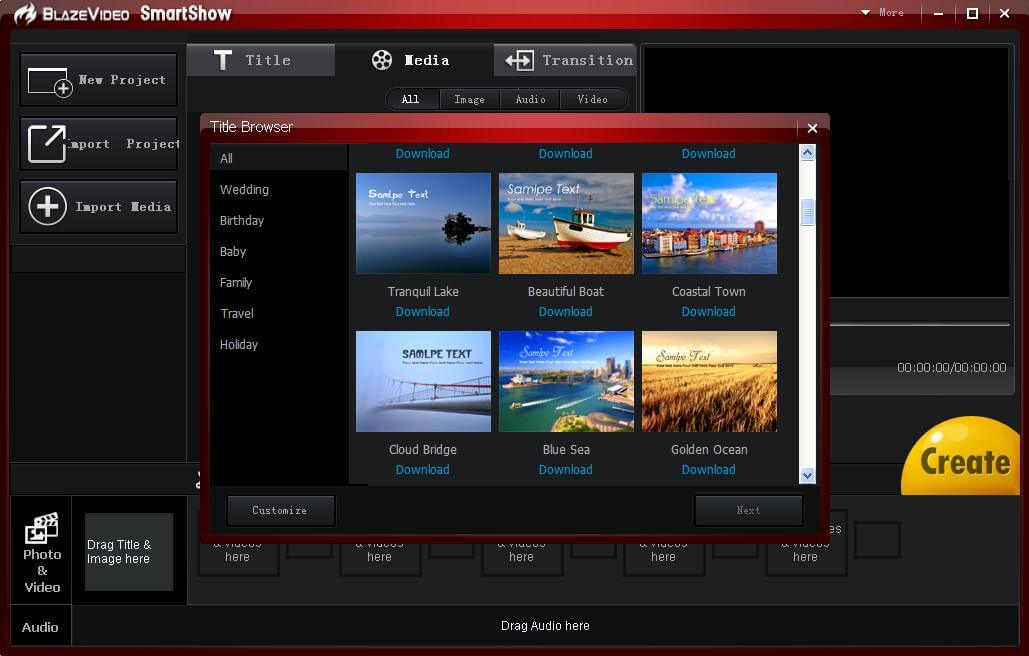 BlazeVideo wants to know your true opinion on their BlazeVideo DVD Authoring software. The DVD Authoring software makes it easy to create a DVD with any pictures and videos you want!
Give the trial a try and you could win a lifetime licence to the full software. It's that easy! Open to all worldwide.
Hosted by: International Giveaways, Home Life Abroad, and All the Frugal Ladies
Blogger Opportunity: Take part in two great giveaways! Both open worldwide.
Giveaway #1: $100 Paypal Cash from TouchDox
NO LONGER AVAILABLE FOR FREE.
ONLY 3 MORE CO-HOST POSITIONS AVAILABLE
Giveaway #2: 10 Licences to BlazeVideo DVD Authoring ($400 value)
NO LONGER AVAILABLE FOR FREE.
ONLY 3 MORE CO-HOST POSITIONS AVAILABLE
Bloggers: Advertise the giveaway on your site & social media and get an entry option in the giveaway. Participants like/follow your social media in exchange for an entry. It's a great way to increase your followers!
Get one free follow on: Facebook, Twitter or Pinterest.  This opportunity is limited to only 30 blogs for each giveaway (minimum of 1000 followers on all social media combined)
Giveaways run from September 23 – October 13. Both open worldwide!
CLOSED – giveaways are already running!

Those who know me are aware that I'm a neat freak. I like to have everything organized, regardless if it's pillows or documents. Every bill, document and paper that I have is neatly labeled and chronologically organized under real folders stored in my closet.
But lately I've been thinking about taking this one step further and eliminating the heavy amounts of paper I have piled up through the years. Ideally, I can have all my documents scanned and neatly kept on my computer and online as a backup. Keeping it on the computer scares me since for all I know, I could lose all my data. So saving it both on my computer and online seems like a smart solution, as long as I have a strong security is in place.
TouchDox approached me not too long ago to let me know about their product and how it's great for organizing all my life documents. So far, I've really enjoyed reviewing their service! It's actually a good fit for what I was looking for – a safe, secure and easy-to-use tool to save all my documents online. It's like an online safe deposit box for my passports, birth certificates, warranties and work documents.
Joining is super easy and the second you do it and verify your email, they give you 5GB of memory free. You login and presto – you're in the home area of your account, where you can start adding folders and documents.
The Touchdox account comes pre-equipped with six folders, only visible to you and no one else. They are more or less what I would have set up for myself, but even if not, deleting and adding folders is easy. The idea is that you keep all your important documents stored securely, online. To start you off, they provide these 6 folders and recommend you use them like so:
Identity (for documents like birth certificate, passport)
Health (for health and medical records)
Education (For certificates, scorecards, and transcripts)
Investments (Investment records and certificates)
Home and Appliances (Home documents, leases, Invoices, warranties and manuals)
Bills (Phone, Insurance, Utility)
I really like the idea of keeping all my documents neatly stored under one account. Instead of having to search in my computer, closet, mail and fridge (my dad likes to place important documents on the side at times), I could have it all saved in one TouchDox account and problem solved. Easy to access, easy to organize, easy to upload.
It's interesting that their CEO Dippankar Halder was actually featured on Wired.com on how to be an effective "Home CEO". I think that's exactly what I am – CEO of my household, my finances, my blogs, my career and my freelance work. Sometimes it's hard to juggle it all.
Things I love about their service and software:
It's online so I can access anywhere as long as I have internet connection. That's very helpful when I go on trips abroad.
5GB of free space! That would take me a long time to fill up.
The high level of security. I can trust that my files remain secure, and they are Norton secured, which is top notch.
Uploading documents is fast and easy, completely hassle free.
You can forward documents to your account by email. (It's an awesome feature)
They have a mobile app available as well so you can upload and download from your cell phone. Great option for when I'm traveling.
There are a few features that I think would make this program that much better. For one, I would like to be able to place folders within folders. That way, I can add have one main "Bills" folder, and within it a few folders to organize my bills like electric, telephone, internet, and so on. I also think an automatic sync to my computer would be great. If I could mark specific documents or folders from my computer and have them upload the edited and new documents every so often automatically, then I wouldn't have to manually login and upload them.
My overall review: I like Touchbox! I already started uploading my bills and documents little by little. I'm comforted by the fact that I now have an online, secure backup for them in place.
Coming soon! TouchDox wants YOU to try out their service, too. We'll be running a giveaway together for $100 – open worldwide!
And *hint, hint* they have giveaways running for their Facebook followers all the time.