I love to shop online. It was actually the sole reason why I got a credit card in the first place. When I finally had that beautiful piece of plastic in my hands, I went straight to an e-commerce store and bought a bunch of goodies.  Nowadays, I always prefer to buy online as opposed to brick and mortar stores.
Why, you ask, do I prefer to buy online? Well, let me count the ways!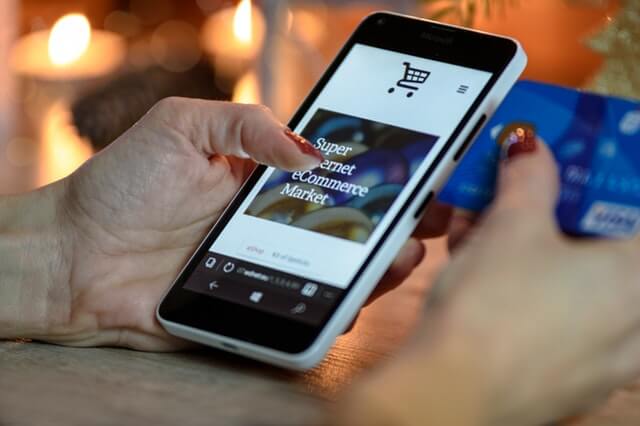 1) I can find better prices
I'm very strategic about my purchases in general. I always want to save money and find the best deals. The beauty of online shopping is that I can easily search for coupon & discounts in Google. If my purchase isn't urgent, I can also take my time to wait for items to go on sale. I use comparison shopping websites to make sure I'm buying at the best price possible, even for my supermarket shopping!
2) I can buy products from abroad
Sometimes, there's amazing products out there that haven't managed to make their way to my area. But with all the worldwide shipping options that e-commerce stores offer, that's no longer a problem. I can have it all shipped directly to me, and I've never actually had to pay for the shipping!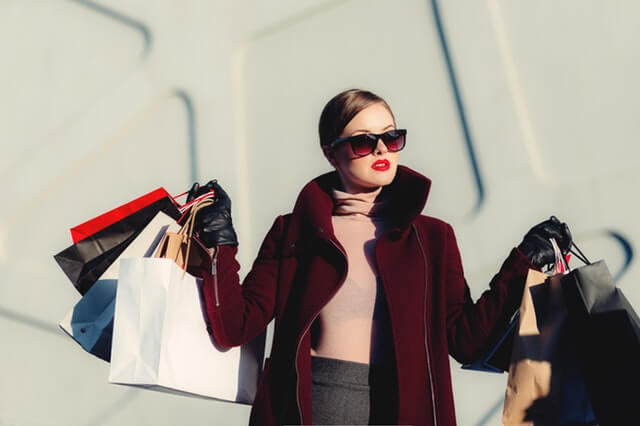 3) Savings on gas and time
Gas is so expensive here, and I can't afford to waste it. Parking alone can take me ten minutes while I try to find an open spot. Then, I spin around all over the supermarket or store trying to figure out what I want, only to purchase even more than I had intended & then spend 20+ minutes waiting in line at the cash register! Not only does it take a heavier toll on my pocket, it takes my valuable time away. Since I switched to online shopping, I have saved so much time & gas money. (And I don't have as many snack items lying around at home)
4) I love the hours
E-commerce stores are open 24-7. You know when my supermarket is open? Up until I arrive home from work. That's no good! I used to leave work early or wake up early on my days off so I could make it on time to the supermarket. No more! I can just get everything delivered comfortably.
I shared the reasons why I shop online. How about you – why do you shop online? Share below!
My trip to the UK is coming up and as a frugally-conscious spender, it's time for me to figure out how to save my money!
I like to prepare ahead of time for those moments – there's no sense in me spending so much money unnecessarily.
That mission takes proper research.
In comes this new gem of a website that I have just discovered: Couponster.co.uk – this site is the gift that keeps on giving!
When you land on the website, it speaks for itself – there are hundreds, if not thousands, of vouchers at your disposal and all are easy to acquire by merely clicking a button.
The site is really organized and can help you move through the vouchers by categories like Babies & Kids, Books & Magazines, Music and more.
You can easily check out the more popular vouchers, see when they expire, for what company and the worth of the voucher.
It's all incredibly accessible and aesthetically organized.
Of course, anything that has expired will automatically be removed and won't fool you into thinking it's still available.
I preferred to look at my vouchers by shop, so I clicked up top on the button called "Shops" and got an organized alphabetical list of all the UK shops and brands offering discounts.
There were more than I imagined… I'm going to be saving a lot of money on my purchases!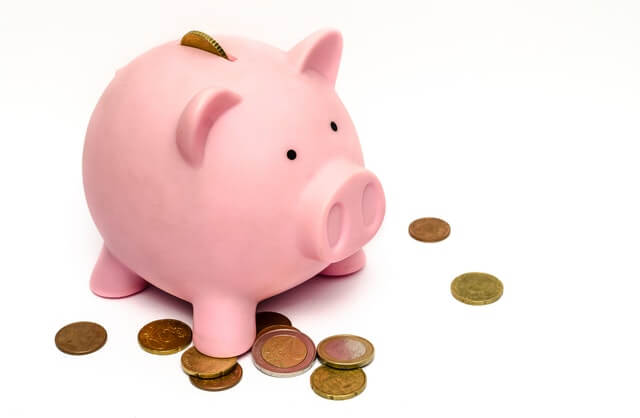 A simple search can also help you find your desired coupons. It's all so easy to work with. They get an A+ for having the ability to organize something that could potentially be so disorganized.
On we go to my actual redeeming of vouchers…
We're staying a night in the Marriot, but alas – we couldn't find a good deal that included breakfast. Well guess what?
I scrolled down and kapow! I immediately found a coupon for a free breakfast. The beauty of this site is that when I clicked on the Marriot image, I got to see even more coupons that can be used at the hotel.
I just redeemed a voucher for a second night at the Marriot for 30% off. Hello savings!
I was also planning to buy some shirts and clothing items from Macy's online while there.
Well, thanks to Couponster, I'm paying 25% less. Those savings are going into more clothing. 🙂
I also just redeemed another voucher to get a pair of free footwear with my purchase… these offers are just adding up the more I go through the website.
No doubt about it – this is my new favorite coupon website.
We have 3 winners for the big Nava giveaway!!!
Congratulations goes to:
Sandra B. from the US
Tiana B. from Italy
Kimberly from the US
The three of you will soon be receiving this great prize in the mail. Those of you who didn't win, fret not! You can still participate in their other giveaways or buy your Nava here for the discounted price of £49.99 by using the code: ig_supersaver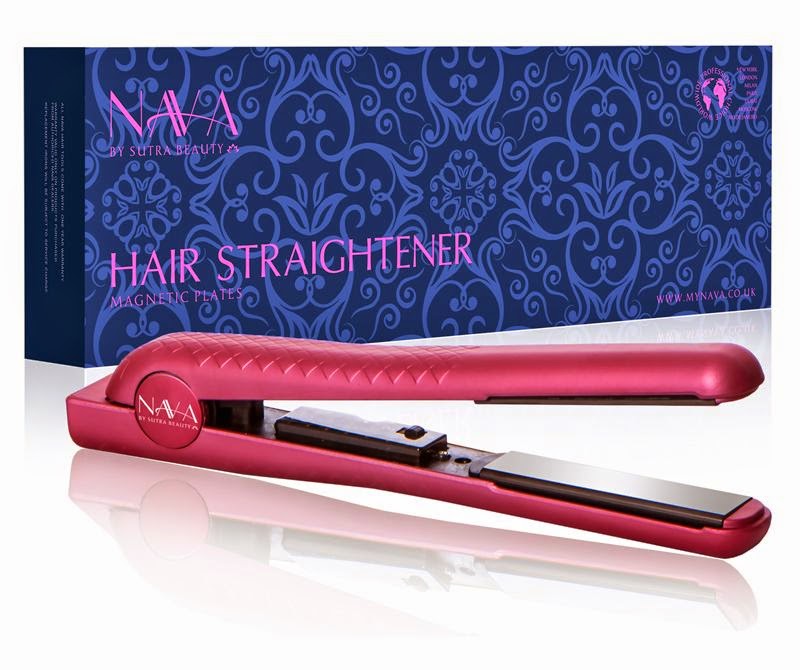 Are you a musician looking to make extra revenue? Look no further, you need to join TuneCore!
Among their many services, they have just opened a new service for their musician members – MerchLink.

What is MerchLink?
MerchLink offers you the option to easily create merchandise to advertise your band and give your fans what they want. Select a product, customize the colors and printing options, upload a picture or logo and pow – just like that, you have your cool new merchandise to sell at concerts and venues.
Pick among shirts, hoodies, hats, drinkware, backpacks, bags and many more options. Everything is good quality and bound to look great with your pics and logos plastered all over them. Plus, when your fans buy them, not only do you make some extra revenue, they are promoting you as well!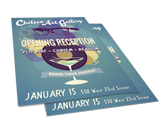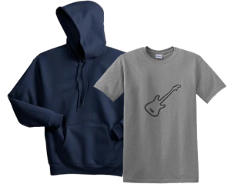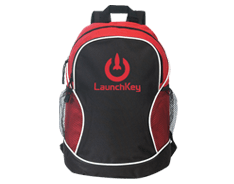 There is no advertisement like genuine fans showcasing their love for your music to everyone. Check out MerchLink here!
This post was created in partnership with eAccountable. All opinions are my own.
As if we haven't already been impressed by TuneCore, we just checked out this infographic and were amazed by the revenue potential TuneCore offers it's musicians. The crazy thing is that any musician can join TuneCore and work towards success with their partnership. Just look at the numbers – 10.6 billion downloads and streams since 2006, accompanied by a $471.5 million dollars in artists' revenue – staggering numbers!
In the past quarter alone (aka past 3 months), TuneCore artists have amassed a total of $32.7 million in revenue. That's because TuneCore helps artists get their music out there, gain new fans, and make royalties with placement of their music in TV, commercials, film and more.
Are you a musician looking to be successful in your career? Don't wait any longer – check out what TuneCore can do for you and be part of those revenue numbers!

This post was created in partnership with eAccountable. All opinions are my own.