My sister has finally reached that point of graduation!! To think that I did so a full 11 years ago… it feels like yesterday really. 😀 In honor of this epic moment, I decided that I will get a present to symbolize her graduation and her transition towards adulthood. May she remember her teenage years with joy!
****************
Give the new grad a break from school responsibilities for a while and let him or her bask in the glory of finishing school. Whether it's high school, college or university, a fresh graduate deserves a treat from you. Aside from a lunch or dinner treat, you can get the fresh grad discount designer fragrances, a new gadget and three other gift ideas.
1. Discount Designer Fragrances
The easiest way to please a new graduate is to give him or her a designer fragrance. Wrapping such fragrance as a present brings a special feeling. It also means the person graduates from the usual generic colognes found in drugstores. There's a sense of maturity in wearing a designer fragrance and gives the wearer a status symbol as well. You can find designer brands at BeautyEncounter.com. For discounts, use Beauty Encounter codes and join their contests for a chance to score $100 value eGift Card.
2. New Gadget
If you have a child or sibling who just graduated high school and has been begging you to buy him or her a new iPhone, now's the time to do so. Some parents are lenient towards their kids, giving whatever the kids ask. Other parents who are more of the disciplinarian would prefer a balance of responsibility and reward. If you think it's high time for a reward, a graduation gift concerning gadgets would be one awesome gift.
3. Dollar Bills or a Credit Card
The best way to cheer up a new grad is to give him or her money (seriously). If you're that generous, you can put 5 $100 dollar bills in an envelope. If you're creative enough, you can roll a bunch of bills of different denominations, tie them with a rubber band or ribbon and put them in a box. Giving the new grad some money will give him or her a sort of responsibility whether to spend all the money, save some or save them all.
4. Room Makeover
When your son or daughter becomes a young adult, he or she would want to have some privacy. When your child is sharing a room with another sibling, a great graduation gift would be to grant a separate room. This isn't just an ordinary bedroom by the way. This can be THE perfect place. Game consoles, a home movie-theatre system, maybe a hammock or a surfboard creatively plastered across his room would be his dream come true. What would be a girl's dream? A walk-in closet.
5. Travel Experience
Whether you're joining the newly-grad on a trip or if it's a life-changing experience you want him or her to engage in, a travel experience is one luxurious treat that will widen one's horizon. A first-hand experience of the world's different cultures can come as a shock but it's a priceless experience for the newly-grad. Grant him or her a luxurious two-week trip to Europe or an adventure backpacking escapade to Asia. Nowadays, young people aren't just measured in their education and formal achievements but more often, they're measured based on life experiences and strengths.
A lot of mommies take part in our site, and I often see the interest in children's and baby's products, especially educational ones. That's why I really wanted to explain to you guys why Agnitus is a great option, especially if your kids are having difficulty learning.
When we were young, we didn't have such innovative tech opportunities! But today, an app like Agnitus can teach your kids with fun and interactive games. If your children have special needs such as autism, ADD, dyslexia or just struggle with learning, this is a great option for them to advance their skills. Their touch-enabled devices are easier for kids with learning disabilities to handle, and the gentle guidance will help them learn without them even realizing it!
Games are detailed and positively reinforce learning themes such as math, science, geography and others.
Mommies, if you are interested in giving this a go for your kids, make sure you check out the Agnitus site! Your kids will love this, and you will love how it helps them learn.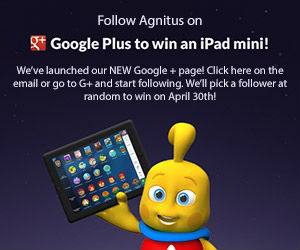 This post was created in partnership with eAccountable. All opinions are my own.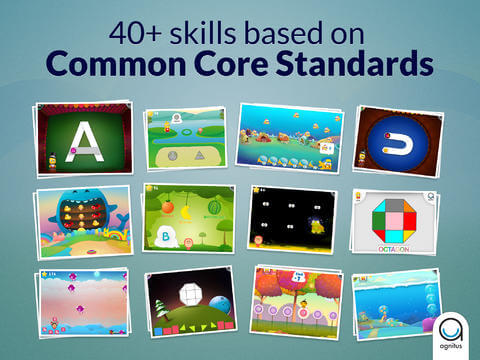 If you're looking for great tablet games for your kids, look no further! Agnitus is amazing. They have a variety of fun games for kids including counting games, fruit, geometry, reading, measurement games and more.  Just take a look at their great Tablet products on their site… their homepage video will convince you how much you need this for your kids. 🙂
Some of their neatest features include the fact that it's for different ages (2-6 years old), they have a  variety of fun activities and games (over 45) and to top it off, you can actually see your kid's progress!
They certainly didn't have fun games and educational activities like these when I was a kid!
Now is your chance to try Angitus' Free 30 Day Trial. Click here to find out more.
This post was created in partnership with eAccountable. All opinions are my own.
Welcome to the BlazeVideo DVD Authoring Giveaway!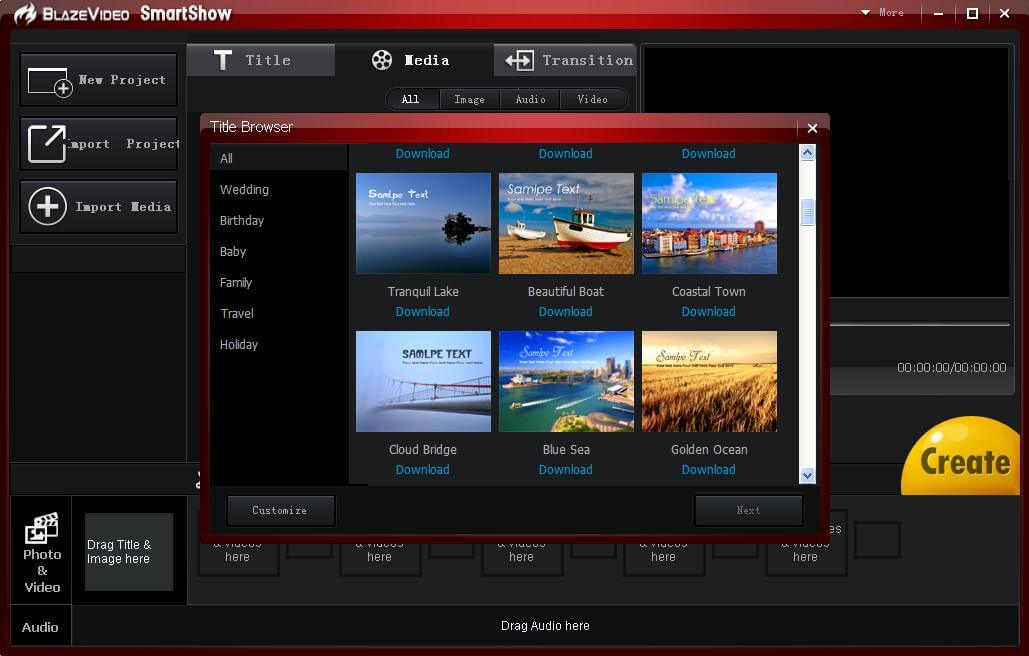 BlazeVideo wants to know your true opinion on their BlazeVideo DVD Authoring software. The DVD Authoring software makes it easy to create a DVD with any pictures and videos you want!
Give the trial a try and you could win a lifetime licence to the full software. It's that easy! Open to all worldwide.
Hosted by: International Giveaways, Home Life Abroad, and All the Frugal Ladies

Those who know me are aware that I'm a neat freak. I like to have everything organized, regardless if it's pillows or documents. Every bill, document and paper that I have is neatly labeled and chronologically organized under real folders stored in my closet.
But lately I've been thinking about taking this one step further and eliminating the heavy amounts of paper I have piled up through the years. Ideally, I can have all my documents scanned and neatly kept on my computer and online as a backup. Keeping it on the computer scares me since for all I know, I could lose all my data. So saving it both on my computer and online seems like a smart solution, as long as I have a strong security is in place.
TouchDox approached me not too long ago to let me know about their product and how it's great for organizing all my life documents. So far, I've really enjoyed reviewing their service! It's actually a good fit for what I was looking for – a safe, secure and easy-to-use tool to save all my documents online. It's like an online safe deposit box for my passports, birth certificates, warranties and work documents.
Joining is super easy and the second you do it and verify your email, they give you 5GB of memory free. You login and presto – you're in the home area of your account, where you can start adding folders and documents.
The Touchdox account comes pre-equipped with six folders, only visible to you and no one else. They are more or less what I would have set up for myself, but even if not, deleting and adding folders is easy. The idea is that you keep all your important documents stored securely, online. To start you off, they provide these 6 folders and recommend you use them like so:
Identity (for documents like birth certificate, passport)
Health (for health and medical records)
Education (For certificates, scorecards, and transcripts)
Investments (Investment records and certificates)
Home and Appliances (Home documents, leases, Invoices, warranties and manuals)
Bills (Phone, Insurance, Utility)
I really like the idea of keeping all my documents neatly stored under one account. Instead of having to search in my computer, closet, mail and fridge (my dad likes to place important documents on the side at times), I could have it all saved in one TouchDox account and problem solved. Easy to access, easy to organize, easy to upload.
It's interesting that their CEO Dippankar Halder was actually featured on Wired.com on how to be an effective "Home CEO". I think that's exactly what I am – CEO of my household, my finances, my blogs, my career and my freelance work. Sometimes it's hard to juggle it all.
Things I love about their service and software:
It's online so I can access anywhere as long as I have internet connection. That's very helpful when I go on trips abroad.
5GB of free space! That would take me a long time to fill up.
The high level of security. I can trust that my files remain secure, and they are Norton secured, which is top notch.
Uploading documents is fast and easy, completely hassle free.
You can forward documents to your account by email. (It's an awesome feature)
They have a mobile app available as well so you can upload and download from your cell phone. Great option for when I'm traveling.
There are a few features that I think would make this program that much better. For one, I would like to be able to place folders within folders. That way, I can add have one main "Bills" folder, and within it a few folders to organize my bills like electric, telephone, internet, and so on. I also think an automatic sync to my computer would be great. If I could mark specific documents or folders from my computer and have them upload the edited and new documents every so often automatically, then I wouldn't have to manually login and upload them.
My overall review: I like Touchbox! I already started uploading my bills and documents little by little. I'm comforted by the fact that I now have an online, secure backup for them in place.
Coming soon! TouchDox wants YOU to try out their service, too. We'll be running a giveaway together for $100 – open worldwide!
And *hint, hint* they have giveaways running for their Facebook followers all the time.