Everyone knows I love competitions, contests and giveaways. Winning prizes is the ultimate experience for me. I love the adrenaline rush of receiving that phone call or email about the grand prize.
Some people take it even further – they enter crazy competitions on television and online that will win them more than just a small prize: they could win an entire wedding. Imagine savings the tens of thousands of dollars and instead getting a fully-paid wedding… or meeting the man of your dreams in a wedding competition or show.
I thought it would be fun to go through some of the craziest wedding contests and competitions out there. Here they are!
The Bachelor & The Bachelorette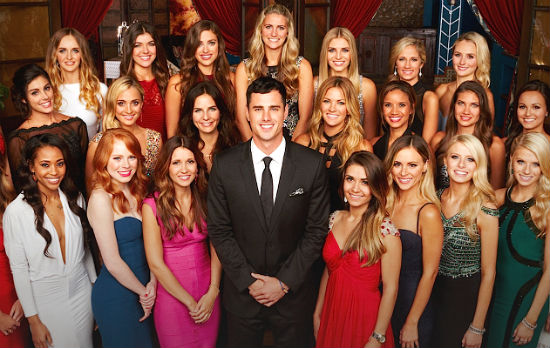 What's really mind-blowing to me about this show is that people are literally competing to get married. The end-deal is that the bachelor or bachelorette is supposed to propose to the 'winner', a winner who has seen her new man or woman be with other people throughout the whole experience. Let's leave that aside… it's absolutely insane that a game like this ends in a proposal and a potential wedding and marriage. Some participants have managed to build a wonderful marriage, but most have not reached that stage. You can see here – it's fun to look through and see where the couples are now.
Contest for a Venue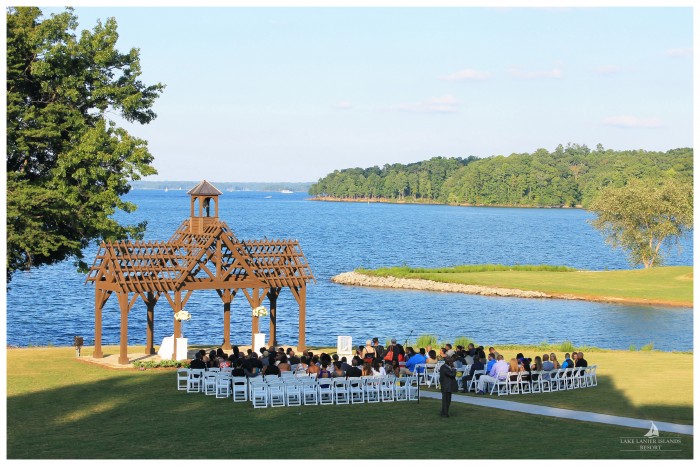 The winner's wedding at Lake Lanier Islands Resort
In 2012, the Lake Lanier Islands Resort wanted to get more bookings and get their venue's name out there. So they ran a Dream Wedding Contest to give one lucky couple the chance to win their perfect wedding!
The contest was tough and took place in 6 stages. Voters voted couples off until one last couple remained. Then voters could vote for wedding transportation, flowers, cake, the location of rehearsal dinner and the honeymoon suite. All voters were entered into yet another sweepstakes for a 2 night stay at the resort. It was a wildly popular contest that brought extra booking and $30,000 in revenues to the resort.
Maybe this will inspire my dream venue Anoush.com to open their own similar contest? (*hint hint*) 🙂 I would be up for entering a contest in exchange for winning a wedding in their banquet halls in Glendale, CA. Believe it or not, that's where my boyfriend and I met!
Four Weddings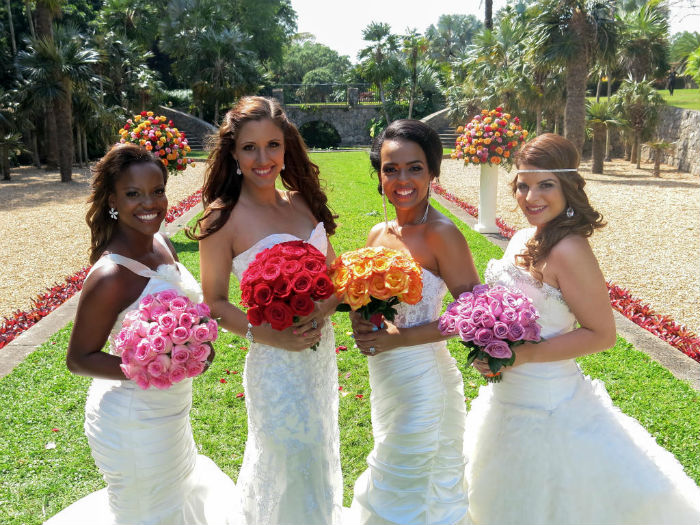 Four Weddings was one of those reality shows I couldn't help but watch… I watched the UK version but because of its success there, they created the same one in the US. I just really enjoy the softer cattiness of it. The drama, the competition, the unnecessarily snotty comments: it's just great reality TV.
So what's the competition here? Four brides are picked and they must attend each other's wedding. In the end, they need to vote on which one was the best wedding. The winner gets a fully paid dream honeymoon.
The damage is minimal… a few cameras and extra guests at your wedding. And in exchange, you could win an amazing honeymoon. Worth it!
Don't Tell the Bride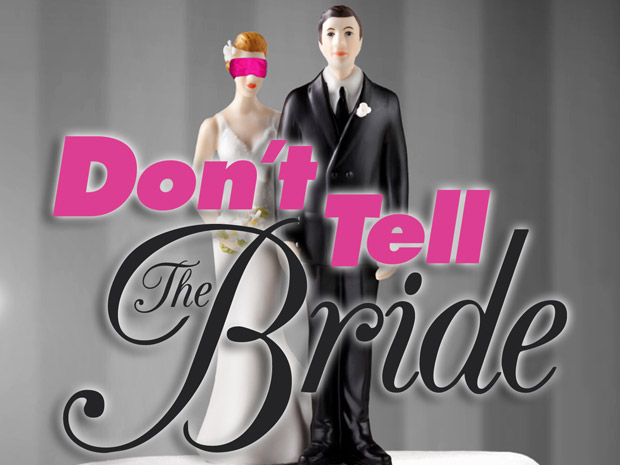 Would you let your groom make ALL the important wedding decisions? In Don't Tell the Bride, that's exactly what happens. The groom is in charge and the bride… well, she can't know about any of the decisions taken by the groom. And that means ALL decisions including the wedding dress, the venue and the wedding cake. The entire wedding is a surprise to the bride.
So what attracts couples to take part in such a risky show? A fully paid wedding (or at least $20,000 of it). It's brilliantly funny but I do feel for the poor bride. They torment her by sharing small hints about the groom's decisions, usually making it look like a dooms-day scenario, like suggesting he picked out a horrible dress.

What is your favorite wedding competition or contest? Share below!