Yoga is an ancient practice with origins stretching back thousands of years in India. It's designed to achieve a sense of serenity and peace while strengthening your body.
Yoga transcends regular exercise: it's a practice that requires a deeper connection with the mind and body.
If you think yoga could be for you, these are just some of the many reasons why you should enhance your relationship with this world-famous exercise.
Lowers stress and improves your mood
Yoga was specifically created as a combination of exercise and mediation techniques.
This connection between body and mind helps quiet down the constant 'mind chatter' and focus on breathing and posing.
Throughout a yoga session, you can calm your energies away from stress and focus on the present.
This technique helps decrease the day-to-day anxiety that consumes our busy lives.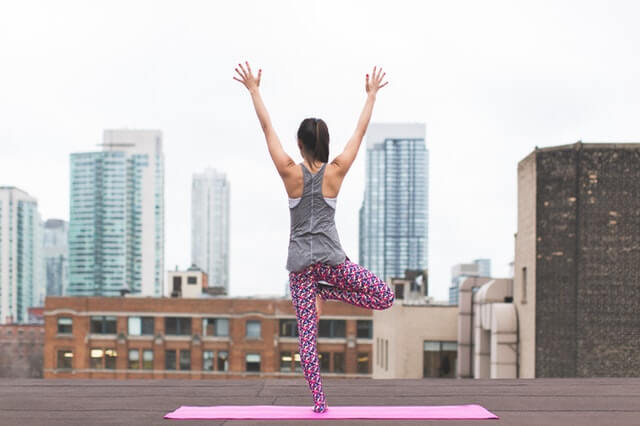 It can be practiced anywhere
The beauty of yoga is that it can be practiced anywhere, whether it's in a stunning yoga training retreat in the heart of India or at home on a yoga mat.
Of course, stretching out with a backdrop of the majestic Himalayas Mountains is a yoga dream.
If that's not an available option, you can always take a yoga class nearby or even train at home.
Strengthens muscle tone and improves balance
Yoga is a learned art that requires practice and patience.
Like any physical skill, it has a profound effect on the body. With time, anyone practicing yoga frequently will feel its effect on both upper and lower body strength.
Many yoga asanas focus on the core, upper leg muscles and lower back. With repetition and an increase in ability, these core areas are strengthened.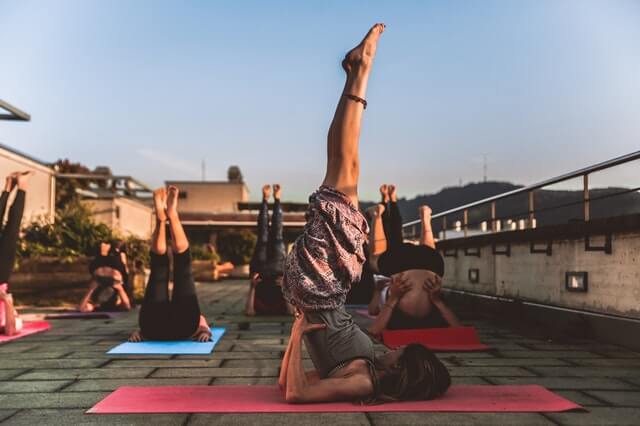 It gets you in touch with your body
Throughout our hectic day-to-day routines, we often forget to appreciate the gift of life and body.
Yoga exercises and stretches help connect you back with your body and be more conscious of its movements and strength.
With practice, you will begin to feel more in tune with your body.
It can improve sleep
We lead stressful, busy lives. Yoga offers an escape from the noise by in a calm, meditative environment that is good for mind and body.
When your mind is able to relax during yoga, it learns to do so at other moments of the day as well, like when you're asleep.
Perhaps this is caused by some of the poses and movements that mimic sleeping positions and thus connect restfulness and meditation to these positions.
Maybe it helps train your mind to silence the 'mind-chatter' that can often cause insomnia or restlessness.
Regardless of the cause, studies have shown that yoga does indeed lead to better sleep.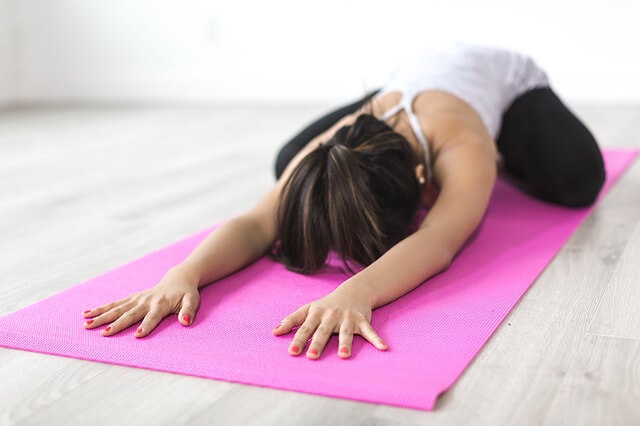 It's a great workout
There's a reason yoga can be challenging for a beginner – it's a fantastic workout for your body.
Yoga works on core strength and can be very helpful at building muscle, balance and flexibility.
Yoga asanas safely stretch muscles and increase in difficulty as your ability improves.
The exercise also stretches other soft tissue such as tendons and ligaments, increasing range of motion in the joints.
Overall, it helps develop a healthy, strong and flexible body.
Improves your posture
Yoga can greatly improve posture as your muscles strengthen and your flexibility improves.
Abdominal and back muscles are better able to support your weight so you can stand tall.
Yoga breathing techniques and seated positions require a straight back, which means your body learns to hold itself up with a proper posture.
The exercises will help sculpt your back and make you walk taller.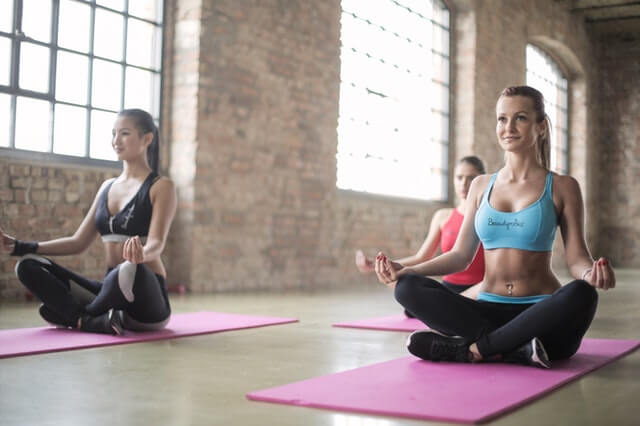 Helps with breathing
Anyone suffering from anxiety knows how important breathing is to stabilizing your mind and body.
A big part of yoga is the breathing exercises which are incorporated into positions and are done on their own as well.
These exercises encourage a focused way of breathing that help provide methods for future stress-management and overall relaxation.
Time for a personal post! Woot. 🙂 I think it's fun to see the person behind a site – I know I love it when I see my fave bloggers give a bit of insight into their lives. In the past, I've written about gifts I've given my (former) boyfriend, and if you've been here long enough, you may remember my post on the river flooding by my street. Eek!
This time around I wanted to share one of my most loved hobbies – paper cutting. I discovered paper cutting a few years back during summer camp. An artist came to show us the gorgeous paper cut art he creates and gave us a chance to take part. I was hooked!
If you're interested in paper cutting – there's very little material that you need. The first is of course, paper! I buy mine in a craft store. You want slightly thick paper (thicker than computer printer paper) but not too thick that you'll damage your hand applying pressure cutting. The second thing is obviously, the paper cutter. You want a good, stable one that is sharp and will cut easily. And then finally, you want a good picture frame to display the paper cut art. I get mine for discount at WholesalePosterFrames.com and I got the paper cutter in bulk at AliExpress for $1 a piece. So really, between paper, a paper cutter, and a frame = cheap. Inexpensive hobby indeed!
To find the designs you will cut, you can either draw one yourself, or you can find some online to print out. Silhouettes look great when cut, patterns can be gorgeous and I particularly love tree drawings. Some people come up with amazing designs that really astound me. My fave are the silhouette black designs that are placed between two glass panes in a shadow box frame. I think it looks surreal.
Dream Paper Cut is one of my favorites. I noticed that they use vector stock images to create their paper cut designs – which is a great idea. I love how they frame their pieces! I think it's add a touch of magic to the design.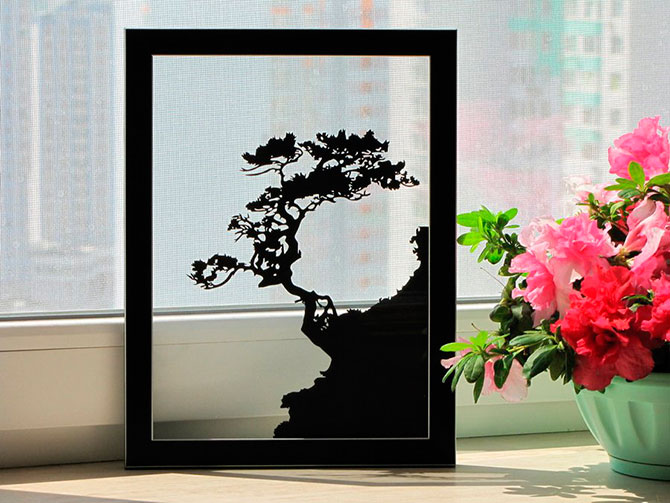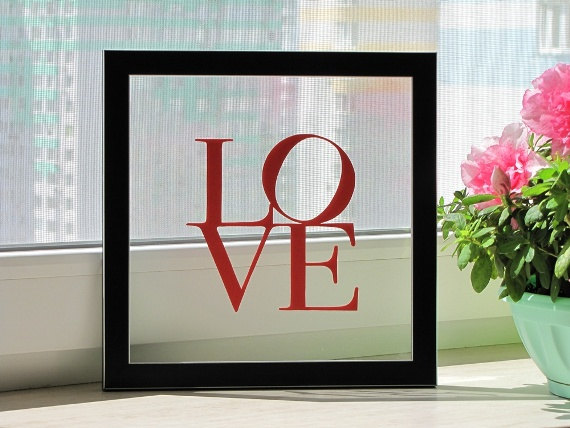 THIS is dedication to the art! From PapercutArt.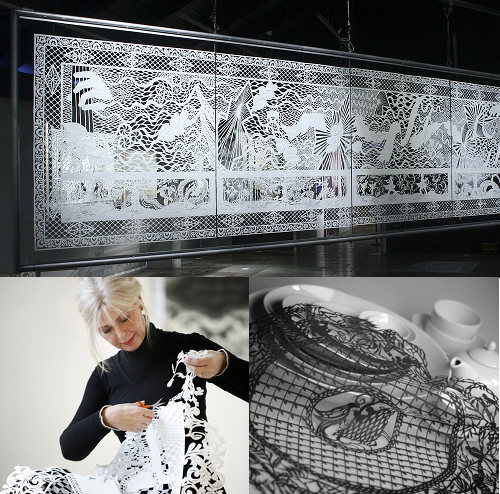 Using a shadow box frame can allow you to place the paper cuts in different levels, creating a fun 3D effect, from BirdMafia.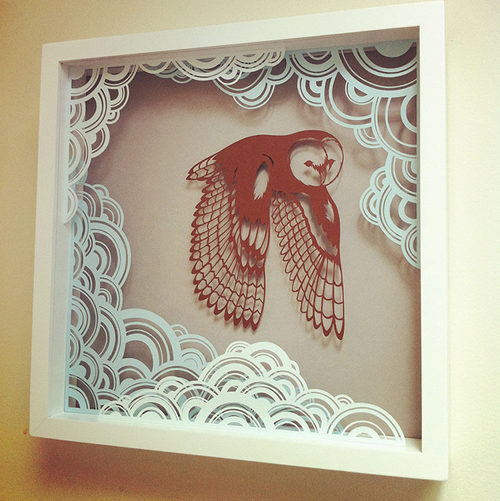 If you want to see more gorgeous paper cut designs, check out the list here.
Today we discuss: coupons! I love coupons; as a matter of fact, I'm quite certain that if I lived in the United States, I would end up on the Extreme Couponing show. Couponing combines all the things I love: cheap to free items, strategy, organization and saving money. I try to use coupons in Israel as much as I can, but they tend to be lame and don't help save much money, if any at all. It's a shame!
When I CAN use coupons, say when I go abroad to the US or other countries, believe you and I, I go overboard on the preparation. I search the web like a mad woman trying to find deals to all the stores I'm planning on visiting: looking through couponing sites, the stores' sites, their social media and local couponing blogs. I've found amazing discounts in the past, from very affordable hotel rooms, to freebies at Victoria's' Secret.  I feel like I live the American couponing dream for a slight moment.
 So I've said my piece! How about you, do you coupon?