If you have been following the site for the past few years, you'll know that I love wall decals. They add a simple touch of beauty to an otherwise plain wall, and I have always liked the unending variety of designs and colors.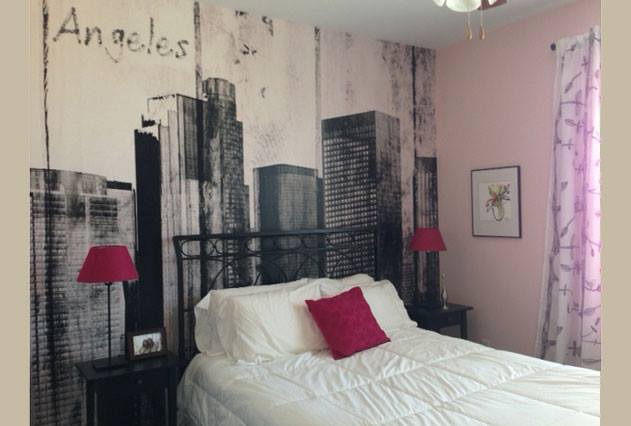 Magic Murals is one of the great companies that sells these beautiful decals, and they're having a promotion RIGHT now to welcome the warm weather of Spring. Just use the coupon code: FRESH10 and you will get 10% off your purchase + free shipping.  (Until Apr. 10) Plus, their panoramic murals are going for $39+ free shipping. They have options for all types of areas (office, home, etc) and you can personalize your own as well!
Enjoy your wall decals from Magic Murals and freshen up your space.
This post was created in partnership with eAccountable. All opinions are my own.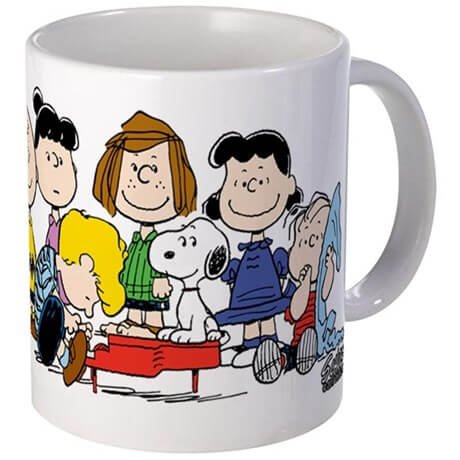 Who can ever forget the classic moment when Lucy would grab the ball away from Charlie Brown right before he would kick it? It's one of my greatest childhood memories and I'm sure for many others as well.
The SnoopyStore.com is a great resource for any Snoopy comics fan like me. They just set-up their store on CafePress so it's a great combination of quality products, worldwide shipping and official Charlie Brown merchandise.
I've been having a lot of fun going through their products and they have such a variety of options from apparel, drinkware, gifts, office products and even baby onesies!
If you're looking for the perfect gift for a Snoopy fan, stop by their store. You won't regret it!
Disclosure: This post was created in partnership with eAccountable. All opinions are my own.
Sorry for the delay! I've been busy creating a new layout & template for International Giveaways which will be easier to read and use. :o)
And now, with no more delay…
The winner of the Spread Heads Giveaway is…. Emily Taylor! Congrats Emily!!!
Don't forget about all the other great giveaways going on!
I also want to give a short thank you to my awesome volunteers.. they'll get a nicer post soon but thank you so much for helping me out! It really makes running this blog so much easier. :o)
xxoo,
Ronit
I'm a kid at heart, so when the opportunity arose to review these awesome condiment and toothpaste toppers, how could I refuse? The fun of these toppers can be enjoyed by all, no matter what age.  And I will embarrassingly admit that we "adults" in the house have been enjoying these toppers way too much… more mustard has been used in my house this week than ever before!
Plus, these are perfect for children. They are so amused by them and they really love the grossness factor.  Ketchup Charlie nosebleeds the ketchup into the hot dog bun and Mustard Marvin pukes it out… quite gross, but wow do the kids find it hilarious! They couldn't contain their laughter and it made for endless hours (yes, hours!!!) of amusement.  My little nephew has even secretly taken one away from me, a fact I only realized when my aunt called me to apologize.
The Toothpaste Heads are also really adorable.  I'm actually going to save one of them for when I have kids – what better way is there to get them to brush their teeth than this? It's so simple, yet fun! The other one, well… I'll be using it myself.
My overall thoughts: these products are great fun! I love how cute Toothpaste Pete is, and how funny the Spread Heads are. I fully recommend these to everyone out there, regardless of whether you have kids or not. They're a wonderful addition to any picnic, lunch or barbecue!
BUY IT!
Can't wait to get these awesome items? Browse Spread Head's website & purchase one of their fun products!
They're super cheap – only $3.99 for Mustard Marvin or Ketchup Charlie and $4.99 for Toothpaste Oscar or Toothpaste Pete.
WIN IT!
Spread Heads is giving one lucky winner all four of the Spread Head products! That means you will get a Ketchup Charlie, Mustard Marvin, Toothpaste Oscar AND Toothpaste Pete!! That's quite a deal for free, if you ask me. :o)

TO ENTER THE GIVEAWAY:
Mandatory entry – Go to Spread Head's website and tell me which Spread Head you like best!

Additional entries – Please comment separately for each entry and post as many comments as each provides. In other words, if it says +2, write two separate comments for that entry!
Follow:
+2 If you become a new public follower of International Giveaways! on Google Friends
+4 If you were already a follower of International Giveaways! on Google Friends previous to March 14, 2010 (yay for loyal followers!)
+1 If you follow International Giveaways via RSS
+1 If you sign up for the mailing list (left hand sidebar)
Blog:
+3 If you grab my button and place it on your website/blog (please provide a link in your comments)
+2 If you blog about this giveaway (please provide a link in your comments)
Twitter:
+1 Follow International Giveaways! on twitter (please leave your Twitter name in the comment)
+1 Retweet this for one extra entry (you can do this up to three times – once per day. Please provide a link to your tweet in your comments!):
RT@intlgiveaways: Enter for a chance to win 4 Spread Heads! Open Worldwide! (Ends 4/4) #contest #giveaway http://goo.gl/fb/aO0J
Other Giveaways
+2 If you enter the Feli Kiwi Giveaway
That's it! There's a bunch of opportunities for you to win these fun toys! The winner will be picked through a random number generator and will be contacted through e-mail, so make sure to write your e-mail address in your comments. Winner will have 48 hours to respond to winning email before a new winner is chosen.  Best of luck to everyone!
Expiration date: April 4, 2010 at 11:59 pm GMT -4
OPEN WORLDWIDE!
Would you also like to sponsor a giveaway on International Giveaways? Just fill out the form
here
or write me to internationalgiveaways[at]gmail[dot]com!