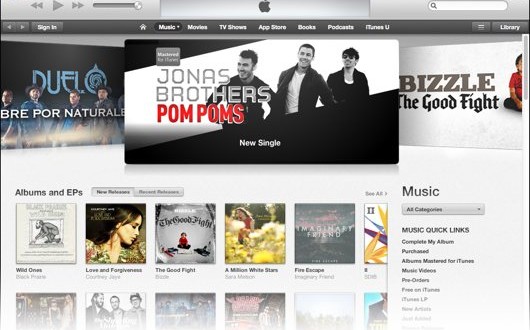 Yet another great service from TuneCore – the iTunes pre-order program! If you've been on the site lately, you know I'm a huge fan of TuneCore, a service that offers great opportunities for songwriters, musicians and bands all across the world. If you're part of that group, then it's time for you to take a look at what they offer!
Their iTunes pre-order program allows artists to offer their music on pre-sale on iTunes before it's officially released. Why do this? Well, for starters, it builds a lot of hype and fans will be very excited to be the first to get their hands on a track that isn't even released yet.  The anticipation for the actual launch and even the music video will be that more exciting. Plus, you can make some nice revenue before the release.  🙂
Check out more info on the iTunes pre-order program and its many benefits here!
This post was created in partnership with eAccountable. All opinions are my own.