We love TuneCore here because we've seen just how helpful they are to independent musicians and bands who are trying to become successful in their art. As we covered TuneCore more and more, we also saw increases in their many services, read about musicians who made it big, and learned about how member musicians are increasing their revenue thanks to TuneCore's many services.
Now, we get to see it in real numbers! Check out the infographic below to see just how well TuneCore's hip hop artists have done and how much revenue has increased year by year. We're so impressed by their efforts and successes! Keep it up Tunecore & member artists! 🙂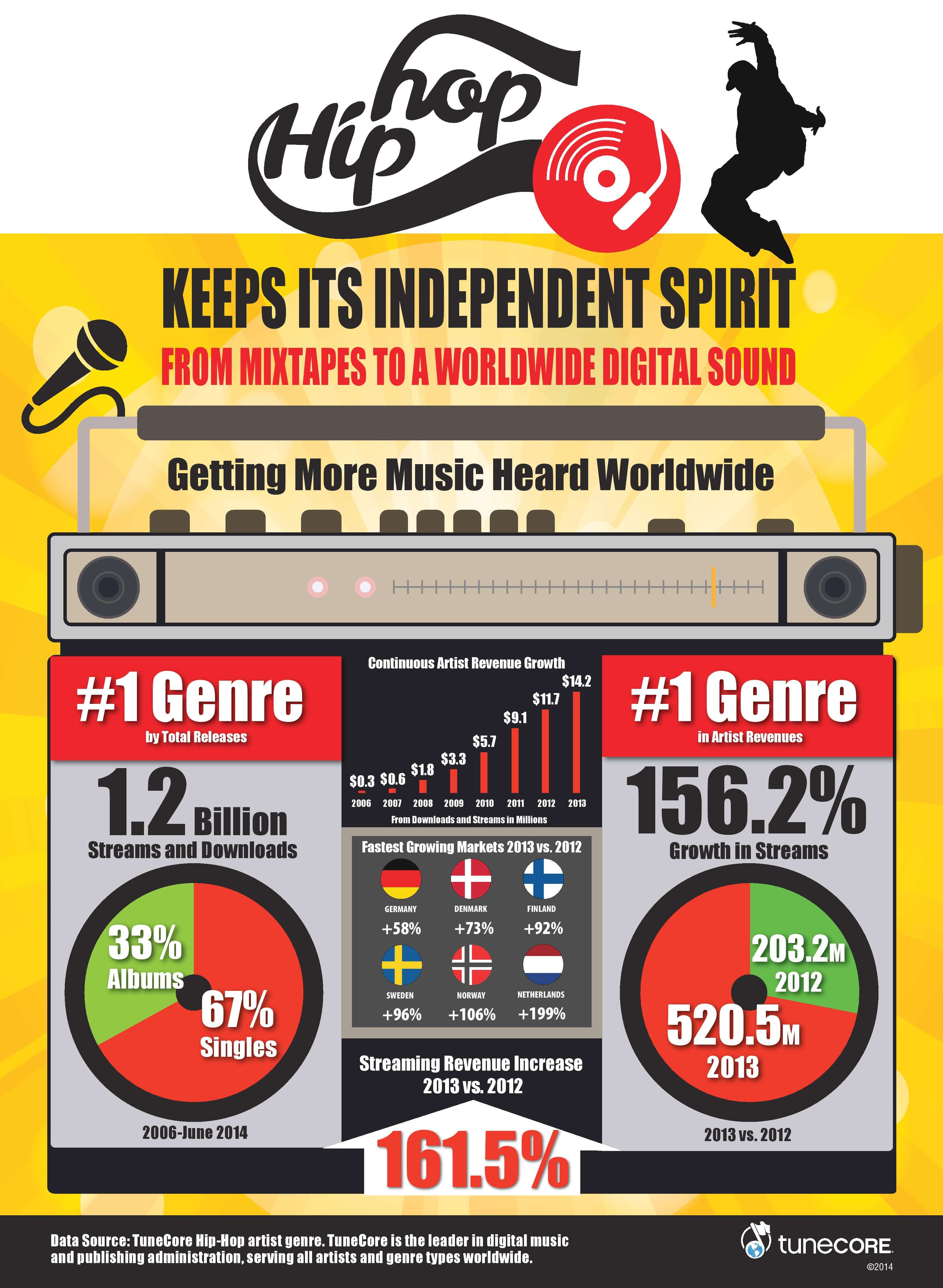 This post was created in partnership with eAccountable. All opinions are my own.