My sister's birthday is coming up, and she recently complained about not having enough dresses for her friends' weddings. It's a problem I have as well – so many weddings, so few outfits.  So for her birthday, I've decided to spoil her with a gorgeous dress that she can wear out to a variety of events and parties. She's easy to shop for because she used to be a model, so dresses usually fit her perfectly.
My latest find is Dress First, which is the first online clothes site that I've encountered which offers only dresses and wedding accessories to match – nothing else. I love the strong focus on dresses, since it's the only piece I'm interested in buying… I don't want my eye to get distracted by other goodies.
The site is very well organized, so I knew to head straight where I'm interested: special occasion dresses. They have a beautiful array of sexy and elegant dresses! I see a few that would look spectacular on my mom as well, a few for my little sister, and why not pick one out for myself, too? Oh right, must.. control.. myself..
Looking around the site is easy and user friendly – the pictures are stunning. The dresses are even more amazing, and the colors – wow. Plus, free shipping?! Shipping to my sis is usually a big expense, so I love that it's free.  I'm going to take advantage of their current discounts, as well.
So I've narrowed it down to the top 3 dresses that would look amazing on my sister. I would love if you could help me choose one of these beauties!
CHOICE #1 – Empire Halter Chiffon Evening Dress
CHOICE # 2 – Empire Sweetheart Chiffon Prom Dress
CHOICE #3 – Mermaid Strapless Taffeta Evening Dress
Which is your favorite? Please help me decide!
Disclosure: This is a sponsored post.
My youngest sister is in her junior year of school which means that this year, she's attending the prom party.
Putting aside the fact that I feel incredibly old now that she's 17 (unbelievable how quickly she went from being a sweet, little baby to a feisty teenager), I'm really happy for her and everything she's achieved in her junior year. She deserves a party!
This prom is supposed to be epic – the hall they reserved is gorgeous (and expensive) and the juniors are actually arranging the entire party. So of course, she will need a beautiful dress to wear to the prom. 🙂
That's where I come in: I've promised that I will help her find the most gorgeous prom dress for her junior-year prom.
Here are a few gorgeous ones I picked out from www.jenjenhouse.com. I think they have a great selection of prom dresses, especially now that the season is near, and their prom dresses are on discount.
Ideally, she wants a sweetheart neckline, with a belt-type divider and puffy material on the bottom. Her ideal colors are pink and black, but she's open to other colors.
Here are the ones I found that match what she's looking for: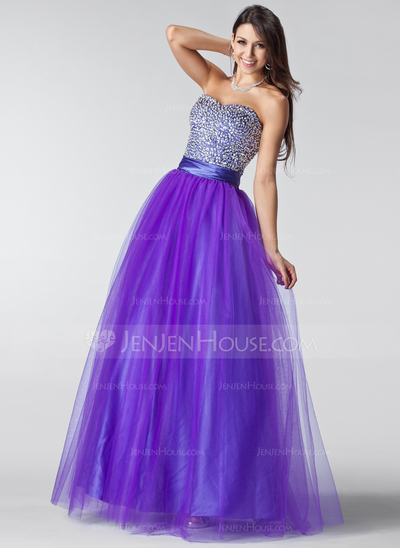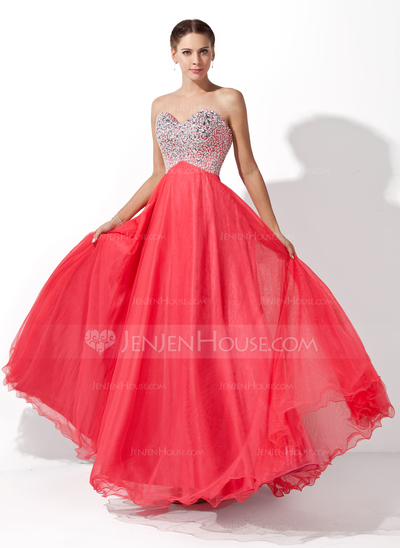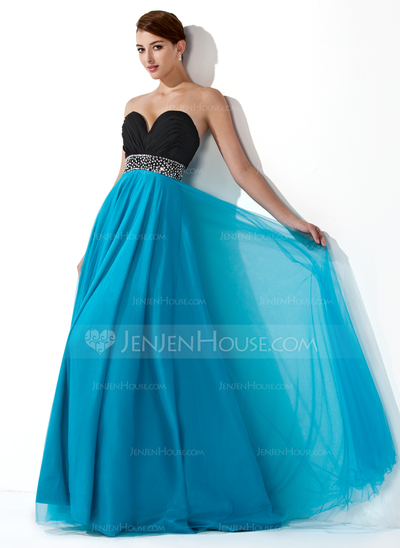 Source: http://www.jenjenhouse.com/Prom-Dresses-c18/
I'd love your input! What do you think of the dresses?
Welcome to the Giveaway for $200 Worth of Cash Prizes from EvaWigs! (4 winners – each wins $50)
I love how gorgeous wigs can change your look from one moment to the other. Why dye your hair with chemicals when you can be a blonde for one day instead? (and forget taking hours to dye your hair!) EvaWigs has an amazing selection of wigs inspired by some of the most stunning celebrities. You should take a look at their selection and visualize how beautiful you would look!
EvaWigs has been kind enough to offer 4 winners a $50 Paypal cash prize each!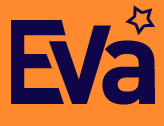 Hosted by: International Giveaways, Home Life Abroad, Tenacious Tinkering and All the Frugal Ladies

Giveaway expires 11/6 and is open to all worldwide!
Congratulations to
Joanne J.
– winner of the
Breda Watches giveaway
and future proud recipient of the gorgeous Meryl Watch!
Definetely shows that taking advantage of the extra entries truly increases your chances of winning!
Everyone else, no fear! Breda Watches is working on more giveaway hostings + they also host giveaways on their Facebook page… and their watches are only one easy purchase away!

"For the love of fashion and energetic lifestyles."
If you're looking for high quality, fashionable watches – look no further, because I've found them for you!  Breda Watches are stunning – both aesthetically and in how smoothly they function.
I was so thrilled to get the opportunity to review one of their "Meryl" watches.   I love sparkly objects so the rhinestone encrusted bezel grabbed my attention immediately. And being a fan of pink (can you tell by my site template??), I went for the very unique, fashionable and girly White Pink Meryl watch.  It color-coordinates perfectly with my wardrobe! The watch arrived beautifully packaged and protected, and the colors are even more stunning than in the pictures.  It's surprisingly comfortable and overall, a truly beautiful watch.
But
the best part of this review?  Breda Watches has agreed to give one of their beautiful "Meryl" watches to one of my lucky readers!!
Let's talk a little about the beautiful "Meryl" watch – one of many of their attractive designs, by the way.  First, it comes in a variety of trendy colors, from lime green to gold black, and even white and orange. Its silver metal bezel is encrusted with rhinestones, adding a touch of glamour to the watch.  And when it comes to functionality, it works smoothly and quietly.  The overall design and band are very chic and it is one attractive watch… I'm wearing mine out always starting today.
What I love about Breda is that they create fashionable watches for very affordable prices.  Take a look at their online store and you'll be amazed by their low prices and stunning designs.  Watches (especially as beautiful as these) make an excellent gift idea for both men and women.  Whether you're thinking about getting a wonderful gift for mom or dad, or your friend, you can't go wrong with Breda watches.
Breda has watches of all colors and types, including classic, sporty, trendy, dressy and even automatic watches.  They offer watches for both women and men and sizes range from the classic smaller watch to the now trendier bigger watches.  Many of them have that beautiful sparkle of rhinestones and silver and gold bezels, while others offer a classically elegant design or very fun, colorful pieces.  Truly a watch for each personality and lifestyle!
GET IT!
Breda Watches has dozens of beautiful, elegant watches ready for purchase!  If you're looking for high quality, fashionable watches – look no further.
Just head over to their online store and find the perfect gift for yourself or one of your loved ones – and for very affordable prices!
Breda Watches is offering my readers 20% off any watch on their website!  Just use the coupon code: INTLGIVEAWAY when making your purchase.  (Valid until April 30)
Breda Watches is giving one lucky winner a gorgeous "Meryl" watch! (Winner's choice of color)
(must be completed in order to participate in giveaway)

"Like" Breda Watches on Facebook!  Then post a comment below letting me know.
Extra Entries

+1 extra entry
Post a comment on Breda Watches' facebook page honoring Japan and they will donate $1 to the Japan disaster relief fund!

+1 extra entry
Visit Breda Watches' online store and let me know what your favorite watch is.
+1 extra entry (per follow method)
Follow International Giveaways through any of these platforms, make sure to leave your relevant usernames/e-mails in the comments :
+1 extra entry (per follow method)
Follow Breda Watches through any of these platforms, make sure to leave your relevant usernames/e mails in the comments:
buttons are clickable!

+1 extra entry (for each share method & post)
You may Tweet or share on Facebook once per day, for a maximum of five entries each. Please provide links to your tweets/facebook shares.
+2 extra entries
If you become a public follower of International Giveaways on Google Friend Connect
+4 extra entries
If you were already a follower on Google Friend Connect previous to April 11, 2011! (Yay for loyal followers!)
+2 extra entries
If my button is on your website/blog (please provide a direct link in your comments)
+3 extra entries
If you blog about this giveaway (please provide a direct link in your comments)
If you have a blogger blog, click on this button to create a new post!
That's it! There's a bunch of opportunities for you to win this great product! Please make sure to read the Disclosure Policy before participating! The winner will be picked through a random number generator and will be contacted through e-mail, so make sure to write your e-mail address in at least one comment. Winner will have 48 hours to respond to winning email before a new winner is chosen.  Best of luck to everyone!
Expiration date: May 2, 2011 at 11:59 pm GMT -4
OPEN WORLDWIDE!
***GIVEAWAY IS CLOSED***