Welcome to the Giveaway for $200 Worth of Cash Prizes from EvaWigs! (4 winners – each wins $50)
I love how gorgeous wigs can change your look from one moment to the other. Why dye your hair with chemicals when you can be a blonde for one day instead? (and forget taking hours to dye your hair!) EvaWigs has an amazing selection of wigs inspired by some of the most stunning celebrities. You should take a look at their selection and visualize how beautiful you would look!
EvaWigs has been kind enough to offer 4 winners a $50 Paypal cash prize each!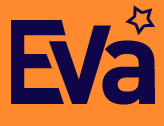 Hosted by: International Giveaways, Home Life Abroad, Tenacious Tinkering and All the Frugal Ladies

Giveaway expires 11/6 and is open to all worldwide!