We've talked about the great opportunities TuneCore offers musicians before. We're big fans of the platform which allows musicians to have their music heard by the right people. Now they have partnered with Bandzoogle, an easy-to-use website builder for musicians!
In today's world, it's so important for a musician to have a website – you want to be easily found! Your  music can be featured there, as well as contact information, background info, updates on events and concerts and more. It gives your fans a a chance to find and follow you!
Now that TuneCore has partnered with Bandzoogle, they are giving a great deal for musicians who are looking to build a professional website for very cheap and will all necessary features. Sign up for Bandzoogle now and you will get a 30-day free trial and 15% savings on the first year!
What are you waiting for?  Try Bandzoogle now and make your own professional site!
This post was created in partnership with eAccountable. All opinions are my own.
A lot of mommies take part in our site, and I often see the interest in children's and baby's products, especially educational ones. That's why I really wanted to explain to you guys why Agnitus is a great option, especially if your kids are having difficulty learning.
When we were young, we didn't have such innovative tech opportunities! But today, an app like Agnitus can teach your kids with fun and interactive games. If your children have special needs such as autism, ADD, dyslexia or just struggle with learning, this is a great option for them to advance their skills. Their touch-enabled devices are easier for kids with learning disabilities to handle, and the gentle guidance will help them learn without them even realizing it!
Games are detailed and positively reinforce learning themes such as math, science, geography and others.
Mommies, if you are interested in giving this a go for your kids, make sure you check out the Agnitus site! Your kids will love this, and you will love how it helps them learn.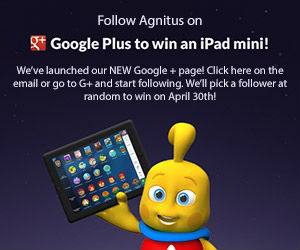 This post was created in partnership with eAccountable. All opinions are my own.
We have all sorts of followers and readers at International Giveaways. For years now, we've had one in particular that I know is an aspiring singer-songwriter and very much into heavy metal. She's been following the blog for years!
I know how tough it can be for her – the gigs (sometimes for free or for tips!), the difficulty of getting her band's music out there, and the time spent on the road. I've spoken before about TuneCore and the great opportunities it offers musicians in getting their music distributed.
Well, this time around, I wanted to share a particularly good article written by one of their employees, Stephen Babcock. Stephen doesn't just work for TuneCore, he's also an experienced musician who has been out on the road – A LOT.
He's written a great post on 10 needs and tips to keep in mind as a touring artist, and they are really wise tips. I recommend anyone in the industry to give it a read!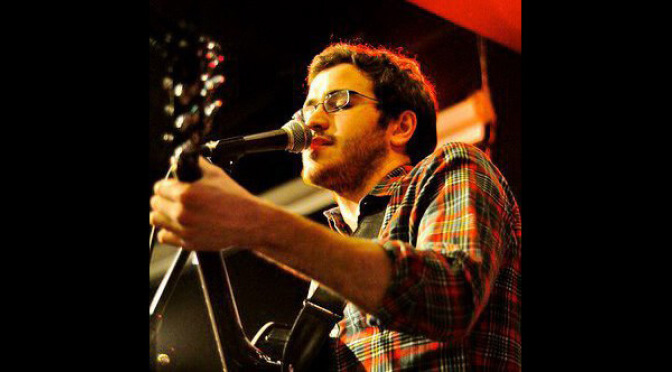 This post was created in partnership with eAccountable. All opinions are my own.
I love to give thoughtful, beautiful and luxurious gifts to my loved ones, especially those that show my appreciation for them. The problem with this, is finding gifts that are a perfect combination of luxury but at an affordable price. Usually, it's difficult to find pieces that are fairly priced and yet of such high quality, that they will leave the receivers of the gift impressed. : )
This is why I love the look of the gorgeous items from Waterford.com. It's obvious that they are of very high quality, detail and exquisite use of glass for decorative purposes. They are such great pieces for a wedding or a business gift – sure to leave the receivers very happy with their new and elegant decorations.
If you're also on the lookout for a beautiful crystal and glass drink ware, gifts and home accessories, check out Waterford's Giftology Collection.  It won't disappoint!
This post was created in partnership with eAccountable. All opinions are my own.
If you have been following the site for the past few years, you'll know that I love wall decals. They add a simple touch of beauty to an otherwise plain wall, and I have always liked the unending variety of designs and colors.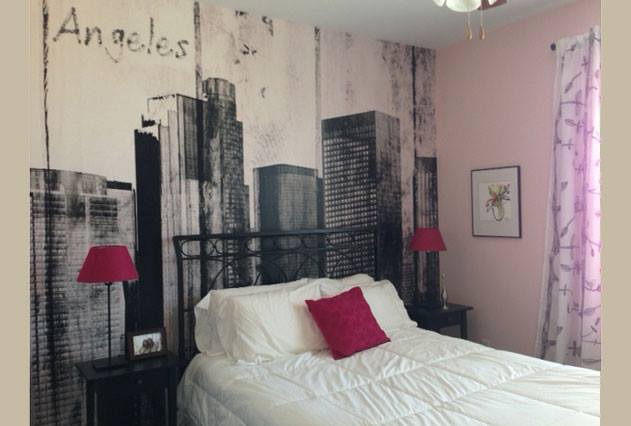 Magic Murals is one of the great companies that sells these beautiful decals, and they're having a promotion RIGHT now to welcome the warm weather of Spring. Just use the coupon code: FRESH10 and you will get 10% off your purchase + free shipping.  (Until Apr. 10) Plus, their panoramic murals are going for $39+ free shipping. They have options for all types of areas (office, home, etc) and you can personalize your own as well!
Enjoy your wall decals from Magic Murals and freshen up your space.
This post was created in partnership with eAccountable. All opinions are my own.