A lot of mommies take part in our site, and I often see the interest in children's and baby's products, especially educational ones. That's why I really wanted to explain to you guys why Agnitus is a great option, especially if your kids are having difficulty learning.
When we were young, we didn't have such innovative tech opportunities! But today, an app like Agnitus can teach your kids with fun and interactive games. If your children have special needs such as autism, ADD, dyslexia or just struggle with learning, this is a great option for them to advance their skills. Their touch-enabled devices are easier for kids with learning disabilities to handle, and the gentle guidance will help them learn without them even realizing it!
Games are detailed and positively reinforce learning themes such as math, science, geography and others.
Mommies, if you are interested in giving this a go for your kids, make sure you check out the Agnitus site! Your kids will love this, and you will love how it helps them learn.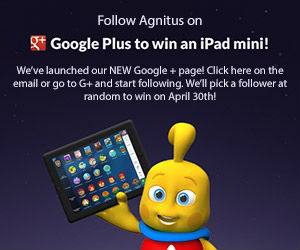 This post was created in partnership with eAccountable. All opinions are my own.